I can't tell you enough how important your support has been to our firm and to our industry in general. I can't image any firm not wanting to use your software.
Earl Sweatland
Coe & Van Loo
Land F/X is not just a static tool in our tool box but is its own dynamic tool box with its own set of tools we use daily for nearly all of our CAD design needs. The plethora of tools, automated calculations, and ease of use has not only saved us valuable time in the design but has saved our budget in tight last-minute predicaments.
The most valuable example of using Land F/X on our projects has been for 4-mile-long bus rapid transit corridor roadway project we are working in the midst of with more than 10,000 plants, more than two dozen irrigation points of connection, tens of thousands of square feet of hardscape and crossing through multiple varying maintenance districts, which are all managed with Land F/X. Our team depends on Land F/X, and it helps us resolve laborious changes, make updates & revisions, and produce important data tables with ease.
The value of Land F/X is not just in the software but in the excellent customer support, passion, and quality of response in addressing our needs. Jeremiah Farmer and his team have responded promptly, diligently, and thoroughly, solving all of our concerns as well as questions with ways to overcome the hurdles and obstacles of our design as it dynamically moves forward.
The best example of customer service I can recall was in 2012, when we called with an "Is there any way to do this?" type of question. The following day, Land F/X provided an update incorporating the solution to every copy of the software. Logging on first thing in the morning with the problem resolved convinced me of the unmatched customer service Land F/X provides.
We thank your team for providing such a great program and quality customer service.
Joseph Cogswell
Kimley Horn
I wanted to share my experience with Land F/X. I have been using the program for approximately 4 years. I had heard about the program from a friend in the profession who raved about the software. At the time I was using Eagle Point for my irrigation design and manually drawing my landscape plans. The company I was working for at the time had just won a very large irrigation job that involved irrigating an entire campus of a major university in the state. I began thinking about how to tackle the project, and over the weekend I downloaded the Land F/X trial to evaluate and see how it could be beneficial to the project.

It took about 30 minutes to realize the efficiency and power of the software. Tasks that had previously taken hours were being completed in half the time. About an hour later, I knew I had to convince my employer to purchase the software. It took some convincing, but soon they understood the benefits and the program was purchased.

I began to explore more features and soon realized that Land F/X was much more than an irrigation software program. The landscape, details, and organization functions are just as efficient as the irrigation. Another license was purchased soon after. Since the initial irrigation project, I have changed jobs and we have purchased two licenses and the company is pleased with the results. I have talked to friends who have purchased and love the program. I even purchased F/X CAD for my personal use. All in all, Land F/X is a tool that I couldn't live without. Thanks so much for helping an industry that is sometimes forgotten when it comes to design software.
"What joy! We recently presented our first concepts to a client with tools created from Land F/X and the SketchUp plugin, and they were very pleased. We created a conceptual plant palette using your extensive library of plants and symbols and exported it all to SketchUp."
Jim Morgan
Land Resource Design Group
It is hard to go Land F/X-less after you get used to the program.
You guys have outstanding customer support.
Jitka Dekojova
Heads Up Landscape Contractors
Albuquerque, NM
It sure beats counting plants by hand and manually creating outlines!
Allen Jones
ASA Engineering & Consulting, Inc.
Thank you for your quick response - your technical support is the reason why I don't ever hesitate to renew my license. Have a stellar day.

Kevin Jensen
Three Men & A Shovel Landscaping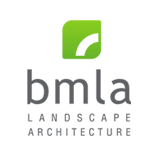 BMLA recently purchased Land F/X and produced our first large-scale project with Irrigation F/X. The project includes over 50 acres of slopes, open spaces and parks. The Final irrigation design utilizes 10 POC's each incorporating several different irrigation methodologies from matched precipitation rate rotors, rotary type nozzles, drip irrigation and combination of 2-wire controllers and traditional controllers. This was a huge project and a perfecto opportunity to test this product at our office, and I am pleased to tell you that Land F/X exceeded all of our expectations.
We have since used Land F/X for several other projects and I would estimate that is has increased our productivity in irrigation design by at least 50%, not to mention the peace of mind provided by error checking in pipe sizing, flow and pressure. The pipe-sizing feature alone is worth the price in timesaving. The ability to add elevations from the POC to the valve and the highest head is critical for our slope irrigation design and for projects with a lot of elevation change. Instant schedules and critical worst-case analysis is another plus.
The easy to follow webinars for training made the transition to a new software program easy. Technical support has always responded in friendly and timely manner via the phone or email. Land F/X works fast and seamlessly with our existing AutoCAD platform with no fatal errors and let us use our office standard linetypes and layers to create an office template to use on all our projects. Also, we can finally get rid of all the product catalogs cluttering up our desks. Land F/X has built in all of the symbols and catalog data from most of the major manufacturers, and the Internet connectivity to product data is priceless.
For these reasons and all of the other great features not mentioned, BMLA highly recommends the Irrigation F/X product for any Landscape Architect. We can't wait to add additional stations and start using the design, planting and detail features.

Sincerely,
Shannon Karlson
Senior Project Manager
BMLA, Inc.
Lendon Community – Promenade Canal
Within the Lendon community there is an existing drainage canal that divides the commercial development from the Live/Work area and the Lendon House, the community's social center. The drainage canal will ultimately be transformed into a detailed planting scheme and tree-lined pedestrian corridor while still functioning as a storm water bypass during heavy storm events. The canal will also support the Traditional Neighborhood Development (TND) lifestyle of Lendon along with the commercial development, maintaining the unique nostalgic atmosphere of a "neighborly" community paired with the modern convenience for today's fast-paced lifestyle.
"I find the program intuitive to use, and have always been able to find answers via the website or by making a phone call. I really appreciate all the resources that are available. Although I don't use all of the capabilities (I usually contract out irrigation design specific to the location of each project), the program is an all-around time-saver, especially since I often work with fairly large or spread-out sites. I can produce consistently clear and easy-to-read plans and installers have told me that they like that I can do plant schedules specific to each sheet (which makes logistics at install easier) AND export an Excel file of the total material schedules (which facilitates their pricing/bidding process). All around, I can't imagine working without Land F/X!"
Beth Bailey
Charlotte, NC
"I am LOVING all of the amazing tools this software has to offer. They are super easy to learn and adjust to."
Nancy Casey
Soldotna, AK
"I'd just like to say a huge thank you to your company and particularly Forrestt for the amazing and persistent effort to sort out my computer problem on Friday last week. I'm delighted to say that the Land F/X is now back and running - can't live without it. Can't tell you how much I appreciate the amazing service."
Suzan Quigg
Malanda, Australia
"I will always stay with you guys, I don't think I could do my work without this software anymore. Thanks again for the GREAT customer support and prompt attention. I love you guys and the software!"
Vinnie Difini
ASLA, Marco Island, FL
"Land F/X has been key to being able to be profitable with planting plans in my 'new normal' business economy."
Beth Bailey Oldham, ASLA
Charlotte, NC
"I told my husband that there have been few times in life when a software program meets or exceeds your expectations like this one has. I am loving it. I am being able to be productive on it much faster than I expected as I was on Bricscad and EaglePoint. This is software so superior."
Rebecca Looney, ASLA
Irmo, SC
"Amazing tech support: yet another reason I love you guys."
Kristian Wiles, ASLA
Marietta, GA
"I am totally in love with Land F/X. It has made designing so much better and just fun again. I can relax and just feel loose to design."
Dennis Vang
Las Vegas, NV
"I cannot express how much I appreciate LandFX. Having worked in the past since the mid 90's with other land design software, and drafted with ink on vellum since the 70's it makes it all the more a treat to work with your product."
Daniel F. Machado
Modesto, CA
"This quick assistance is what made the choice for your product a no brainer."
Marina Wrensch, ASLA
Eugene, OR
"F/X CAD is working great! You saved me money and I can still do all that I need to do with CAD.""
David Albright, ASLA
Newnan, GA
"Been using LandFX for years. Easy to use and VERY efficient. One of the best advantages is the tech support. When you call or email your issue is handled quickly by a small staff who cares. Very friendly yet very knowledgeable."
Clay Carter, ASLA
Long Beach, CA
"I just downloaded version 5 and was thrilled to see the ref notes capability in paper space! Thank you for taking my suggestion and making it a reality. I cannot tell you how gratifying it is to feel like my voice is heard in your organization. Thanks again."
John R. Conte, ASLA
Greenwich, CT
"With Land F/X, our firm can produce con docs up to 5 times faster. Revisions become a walk in the park. We can achieve 10 times the speed if not more."
Rob Chang
TEC Landscape Architecture
San Luis Obispo, CA
"Land F/X has dramatically increased my productivity and reduced my staffing needs."
Carl J. Kelly Jr., RLA
President, Landscape Designs
Winter Park, FL
"Land F/X has been a very user-friendly software. Every firm we have shared Land F/X with has started using it the next week. Great Job Land F/X Group!"
Jay A. Peterson, ASLA
Lake Mary, FL
"It's a great program; it's helped our productivity go up regarding landscape and irrigation plans."
Steve Church
Stantec
Salt Lake City, UT
"Every 2 weeks my boss says to me, "This program is the best thing ever. I'm not sure what we did before… it's like before electricity or sliced bread."
Eric Stanley ASLA
GSBS Architects
Salt Lake City, UT
"… it would be crippling to be forced without it… you will most likely get your investment returned on the first project."
Steve Cook, ASLA
Stantec
San Marcos, CA
"...it has helped us with standardization and enabled us to spend more time on design...better projects faster!"
Warren Pruitt, ASLA
ADC Engineering
Hanahan, SC
"Land F/X plan check can be trusted to prevent mistakes on our most complex plans."
Paul Harris ASLA
Imagine Sonoma
Sonoma, CA
"If you know how to draw an irrigation design by hand, this program will allow you to fly through the steps and get terrific results. Before you realize it, you have completed your task. The program will automate nearly all of the tasks that you normally do by hand."
Scott Weinberg
LASN