Our Chop tool automates trimming multiple lines with a fence selection. Use this tool to save time vs. the TRIM command by using fewer clicks to trim multiple lines. Chop allows you to trim lines more precisely by using a path instead of a selection window trim, easily accounting for corners and irregular shapes.
See our Chop tool in action! Check out our Design F/X Overview webinar. The Chop demonstration starts at 40:17 in the video.
Chop Overview
In this example, we'll use Chop to trim some lengths of dripline that are extending beyond a polyline boundary.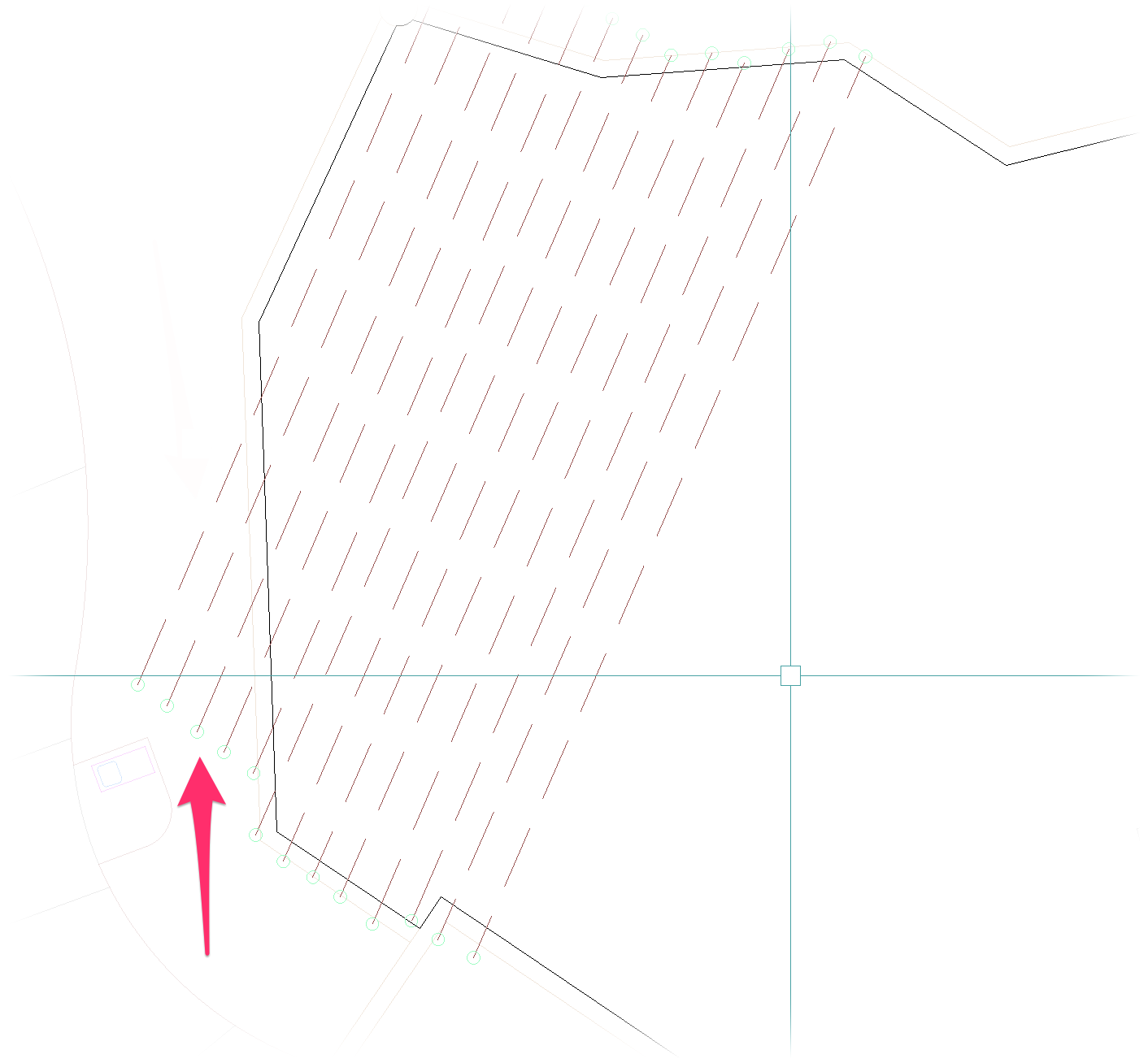 Open the CHOP tool: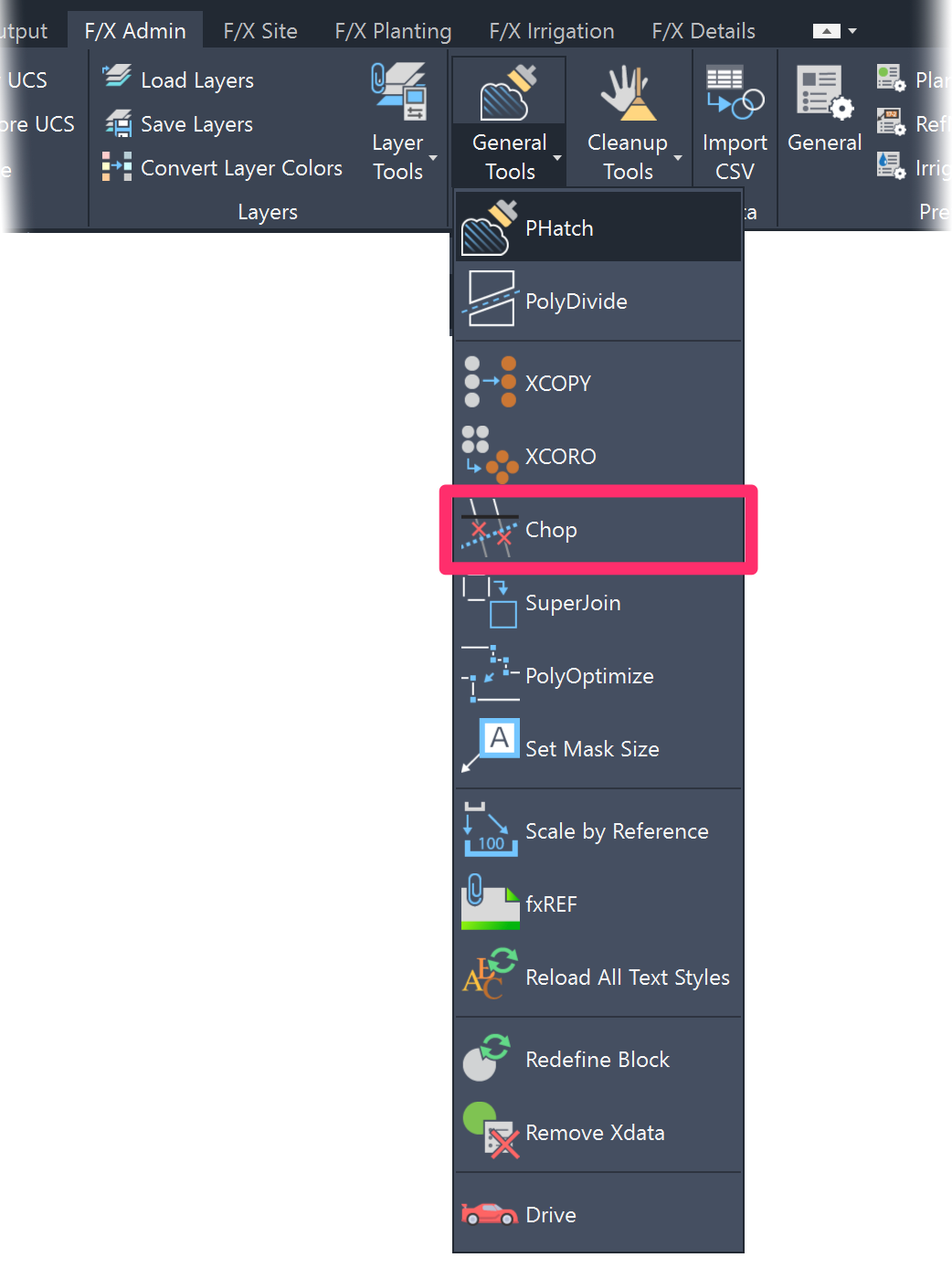 F/X Admin ribbon, Chop flyout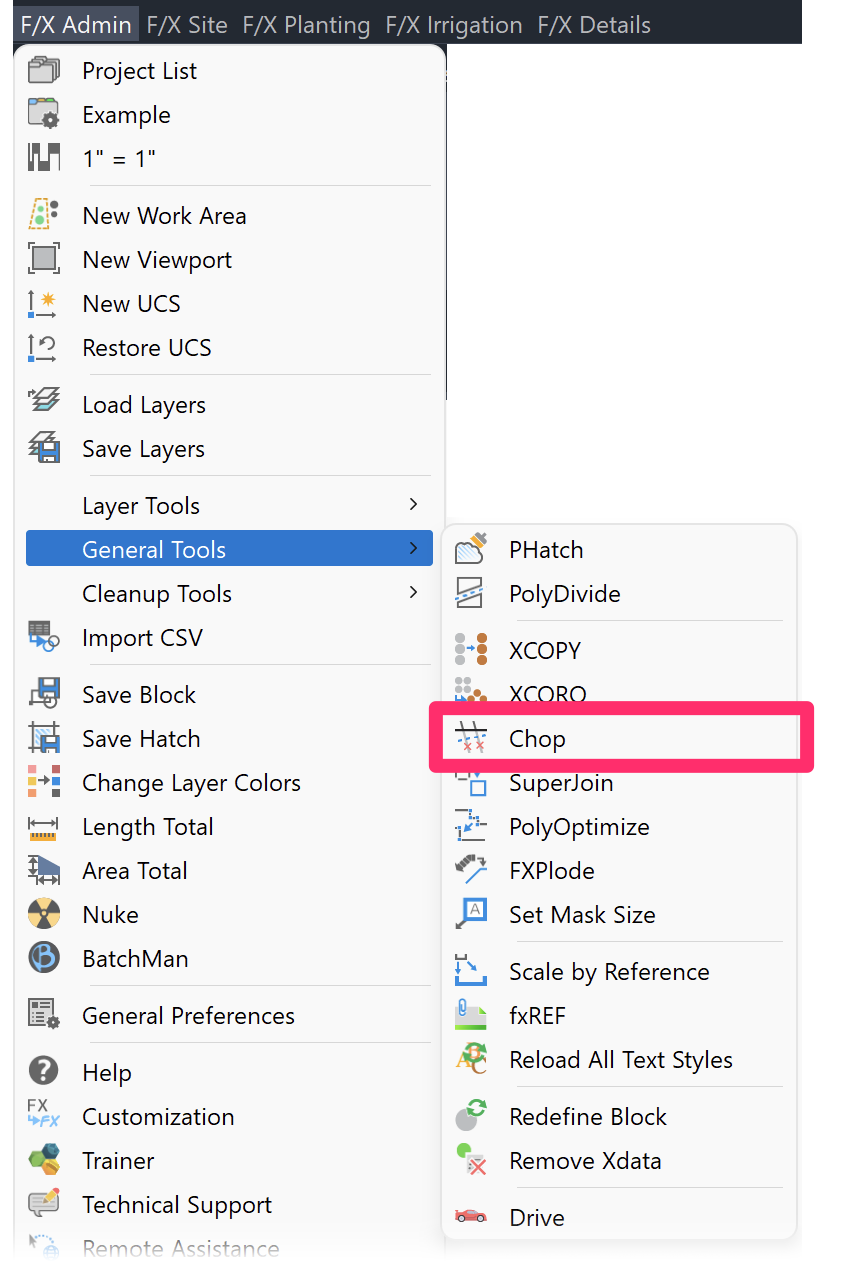 F/X Admin menu, Chop option
or type FX_CHOP in the Command line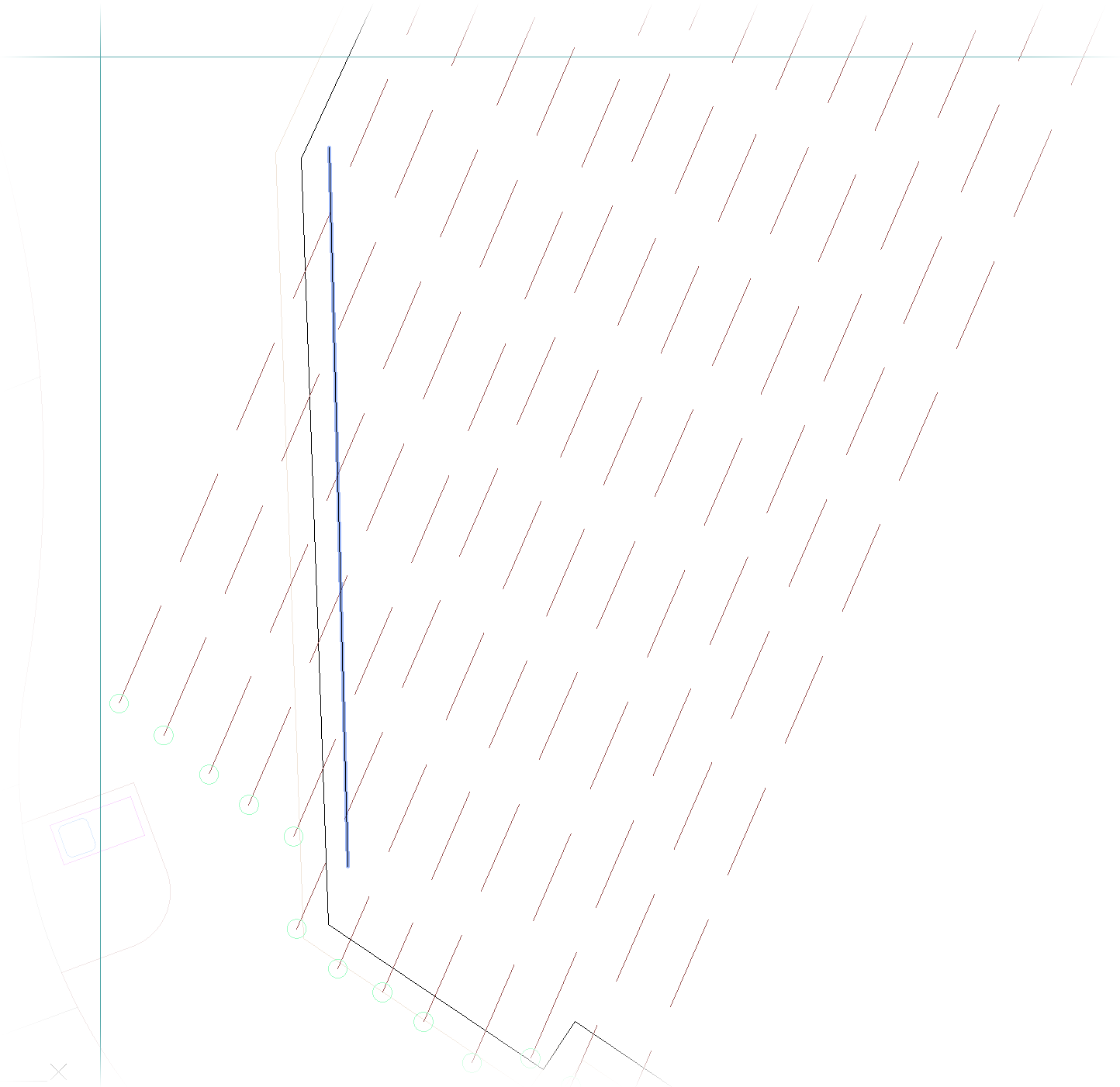 You'll be prompted Start point. Click to set the starting point of the line where you want your trimming to begin.
You'll then be prompted End point. Click to set the end point of your trimming line.
You'll now be prompted Draw fence.
Click to set the start and end points of the fence line that crosses the sections of linework you want to trim.
You can draw a single straight line or keep clicking to trim multiple sections of linework.
The linework will be trimmed based on the trim line and fence you drew.
Using Chop to Clean Up Dripline and Attached Pipe Fittings
When you use Chop to trim dripline in your drawing, the tool will automatically grab any pipe fittings connected to that dripline and move them to the new endpoints created when trimming.
The example to the right shows some dripline that is extending beyond a polyline boundary.
That dripline is attached to pipe fittings, which also lie outside the boundary.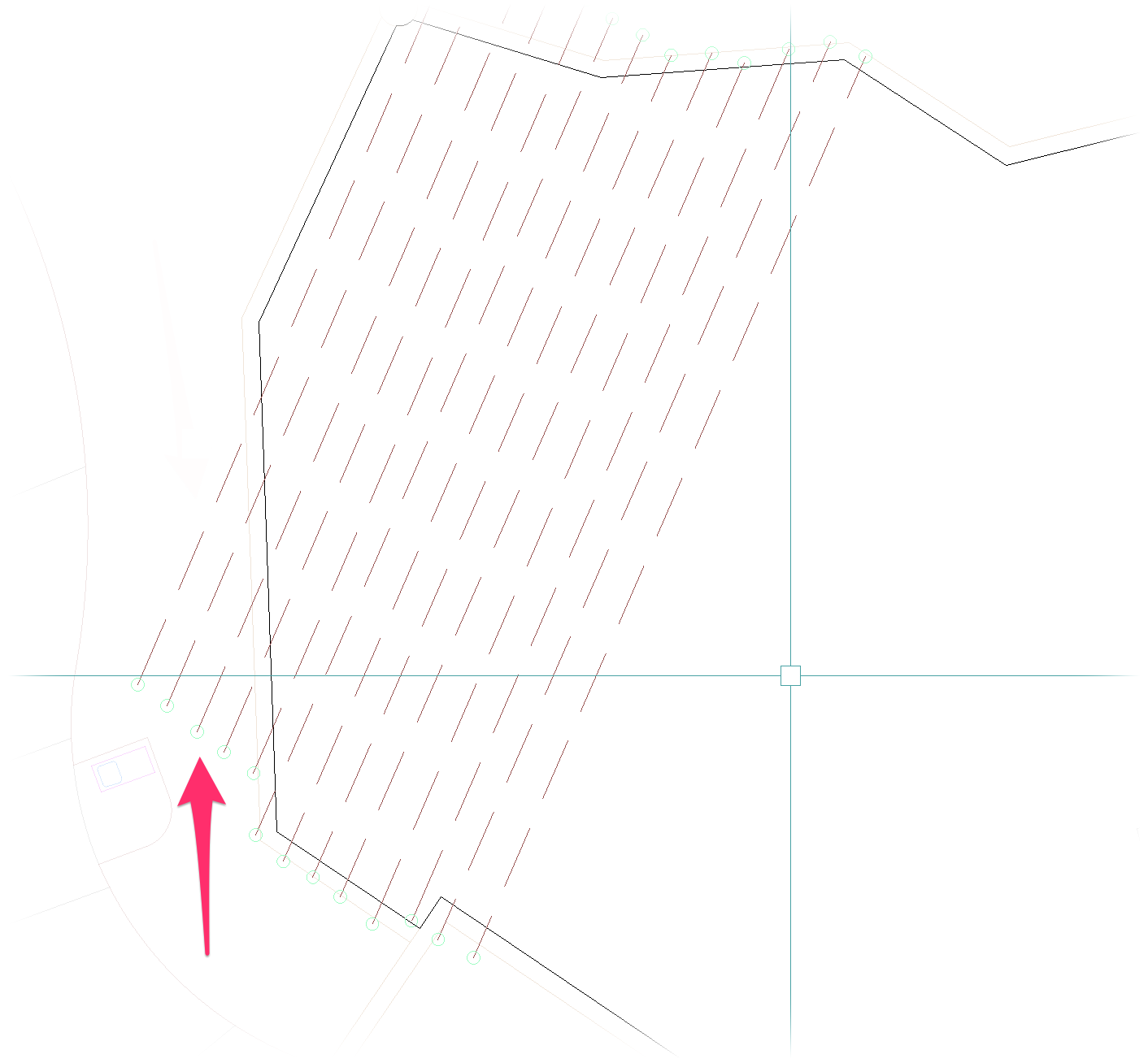 To clean up the dripline, we'll run the Chop tool and trim the external sections of dripine, as pictured below.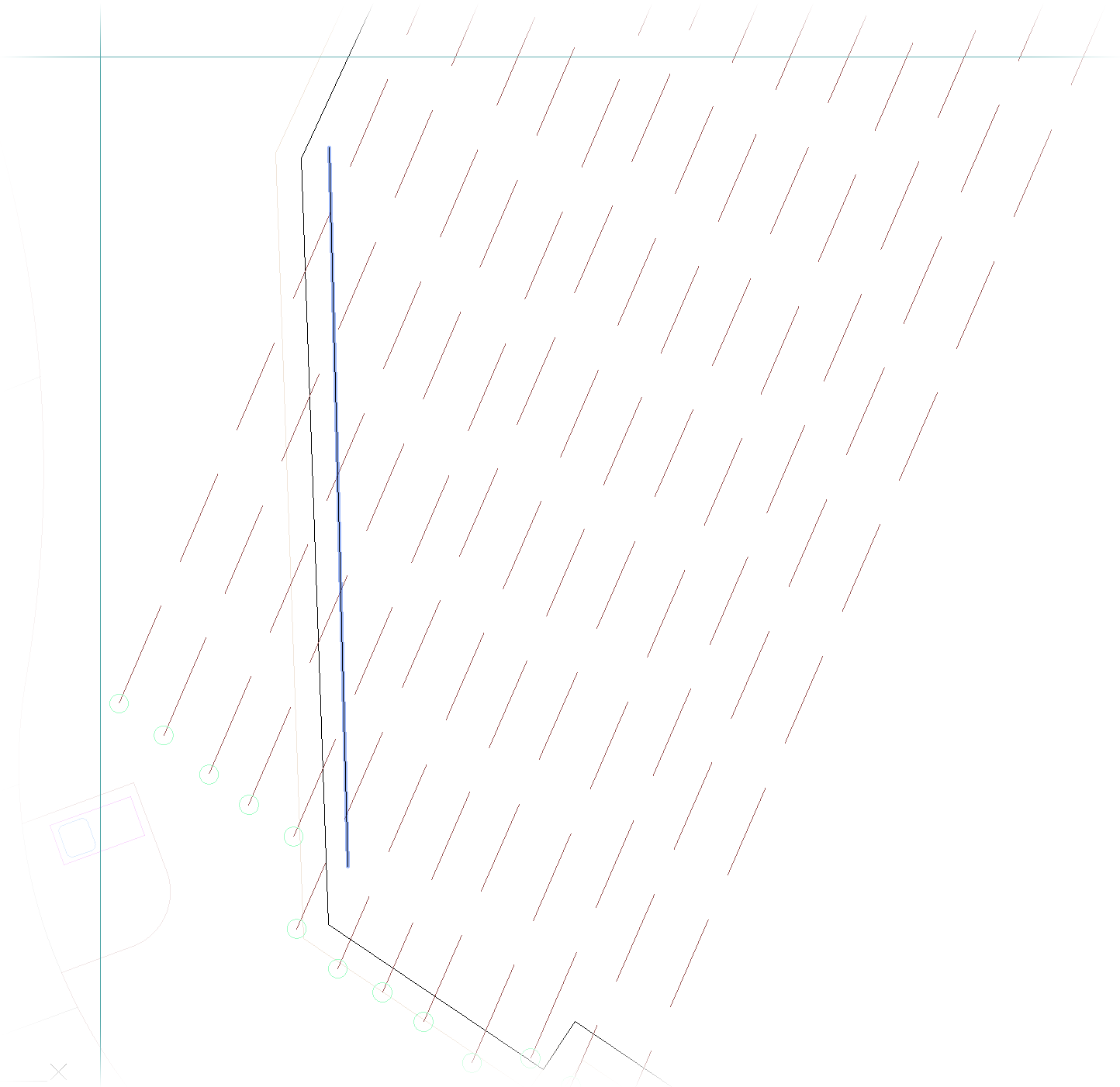 In the process, the Chop tool will automatically move the pipe fittings to the new endpoints created when the dripline was trimmed.
Last modified on Thursday, 01 December 2022 16:26