Our XCORO tool allows you to do a quick copy-paste of a group of smart objects, such as plants, Reference Notes, and/or labels, and then rotate the duplicates when placing them.
See our XCOPY and XCORO tools in action! Check out our Design F/X Overview webinar. The XCOPY and XCORO demonstration starts at 7:23 in the video.
XCORO Overview
With the XCORO tool, you can copy any grouping of selected smart objects and place as many duplicates of that grouping as you need in your design, rotated to the exact angle you need. XCORO runs the copy and rotate portions of the AutoCAD Move, Copy, Rotate (MOCORO) command, grabbing these objects' data along with their representative blocks. All duplicates you place will keep their assigned data such as plant species, site amenity make and model, etc.
In this example, we'll copy, rotate, and paste the group of plants and labels pictured to the right.
Open the XCORO tool: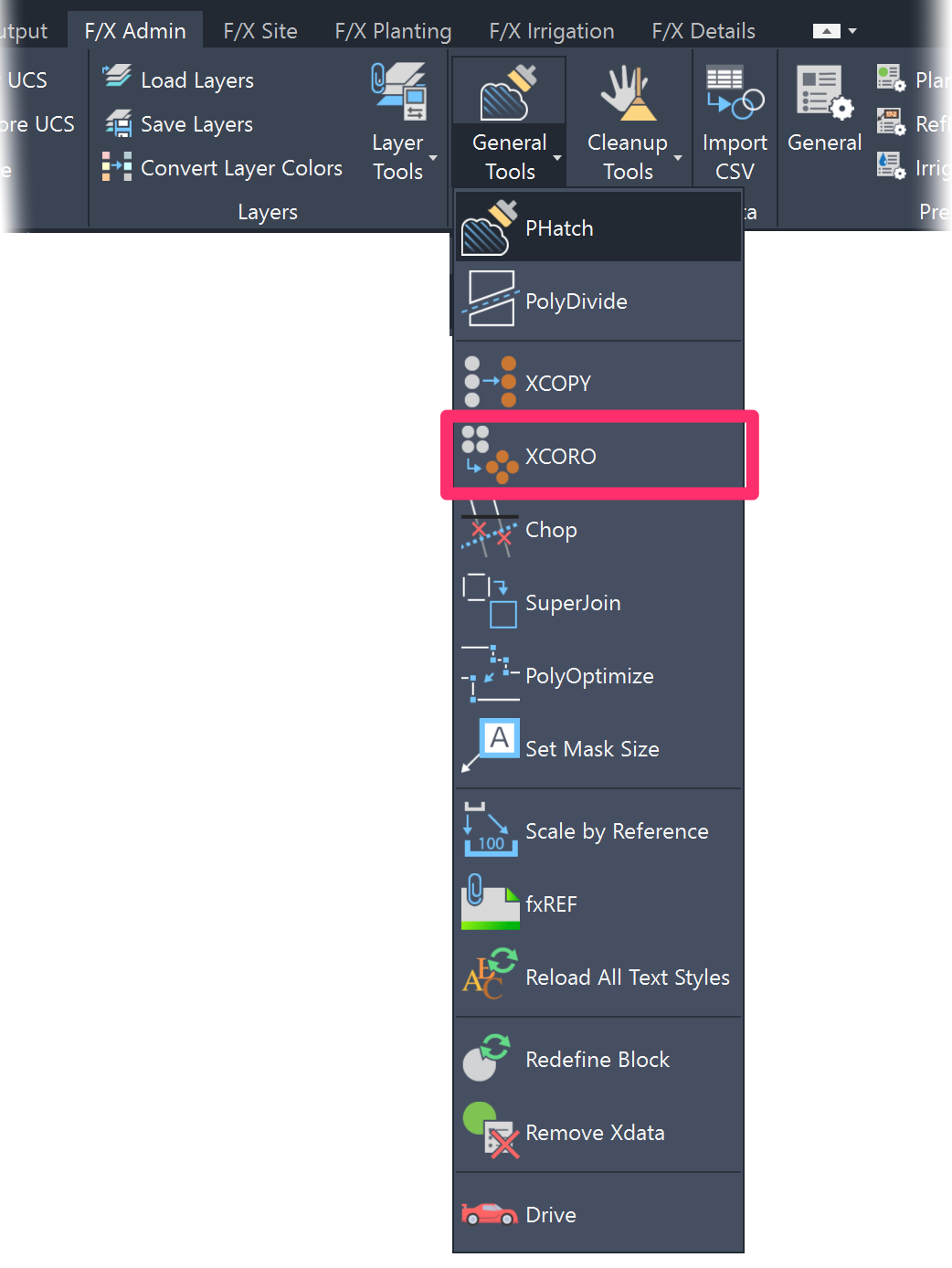 F/X Admin, F/X Site, F/X Planting, or F/X Irrigation ribbon, XCORO button
(F/X Admin ribbon shown)
F/X Admin, F/X Site, or F/X Irrigation menu, XCORO option
(F/X Planting menu shown)
or type XCORO in the Command line