Looking to spice up your site design a bit for a presentation? Our Site Color tool provides a quick and simple method of adding color to your site hatches.
Site Color is only a presentation tool and is not engineered to maintain Land F/X data in a hatched area. Therefore, you should only use this tool to color generic site areas (such as a paving area you'd like to include in your presentation but not calculate its materials). In fact, Site Color will delete any data associated with a hatched area in your drawing if you select that area to color.
Site Color Overview
Open the Site Color tool:
F/X Site ribbon, Site Color flyout

Graphics toolbar
F/X Site menu, Site Color option
or type SiteColor in the Command line
The Site Color Manager will open.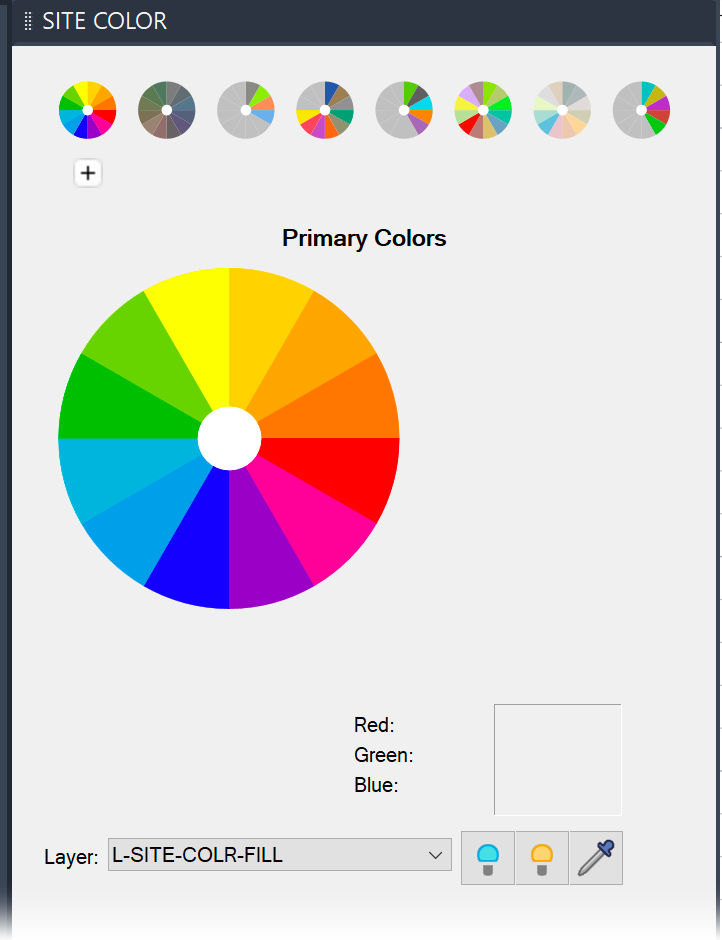 Our Default Color Wheels
We've created 8 standard Land F/X color wheels, which represent all True Color uses throughout the software. From left to right, those wheels are: