To design your plant callouts correctly, you'll need to understand text flow. To prevent overlapping text, you'll need to ensure that the text in each callout is correctly justified to the left or right.
We updated our default plant labels in March 2019, adding styles that use MLeaders and improving the block-based label styles. You may not have these updated label styles. To access these styles, you'll need to delete all existing default plant label blocks and slides. For instructions, see our Updated Plant Labels documentation.
Justification Tip
Edit the blocks as desired by moving, adding, or deleting block attributes. Make sure to justify text so that it does not interfere or overlap with other text as it increases in size.
Insertion Points
The insertion point of a callout – that is, the location where the leader will meet your callout when placed in your drawing – is an extremely important, and often-overlooked, detail. For our block label styles, the insertion point will be at the right edge of the left callout, or the left edge of the right callout. For our MLeader callouts, the insertion point will be the center of the callout.
If you choose to use one of our default callout styles, you won't have to worry about insertion points because we've already set them up for you.
If you decide to edit one of the default callout styles to meet your office standards, that's when you'll have to start thinking about insertion points. More information about plant label insertion points
Definitions
Left justification means the text will align with the left side of the callout.
Right justification means the text will align with the right side of the callout.

Justifying Text
Select the text to be justified.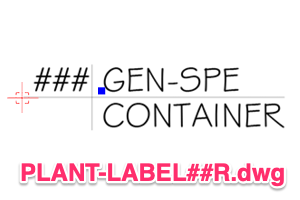 With the text selected, go to the Properties panel and set a justification to your preference.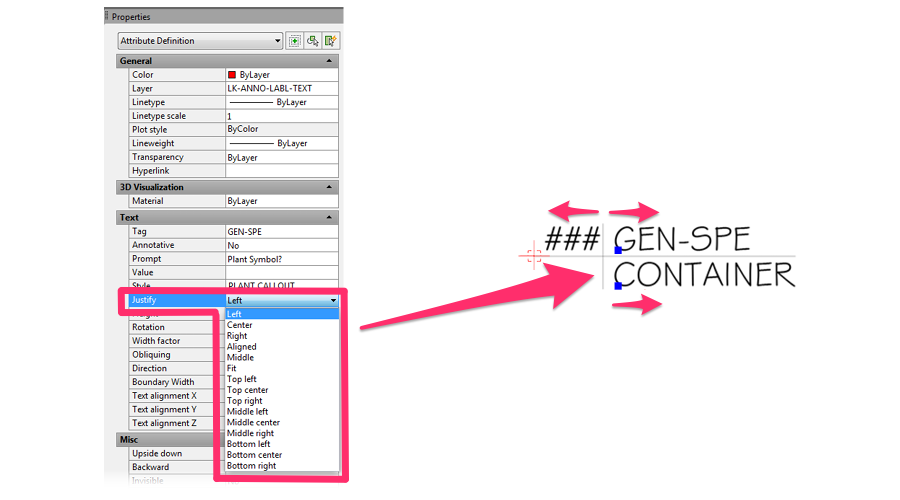 Related Webinars
Planting F/X Setup: If you're trying to make Planting F/X work with your firm's existing style standards, this webinar is for you. (58 min)