It's common to want to use your own family files with Planting F/X data. The Planting F/X for Revit plugin makes it easy to use custom plant symbols.
Assigning a Custom Revit Symbol to a Plant: Overview
We designed the Revit Library to pick up any .rfa file that's saved inside.
Haven't downloaded and set up your library yet? You'll need to do so before completing these steps. How to set up your Revit Library
Key requirements for custom plant family files:
They were created using the Planting family template.
They should have linked 2D and 3D views to be effective in Revit.
As long as your custom plant family files follow the guidelines laid out above, Planting F/X will add the rest.
First, copy your RFA (.rfa) file into the appropriate library folder: Trees or Shrubs. (Trees folder shown as an example.)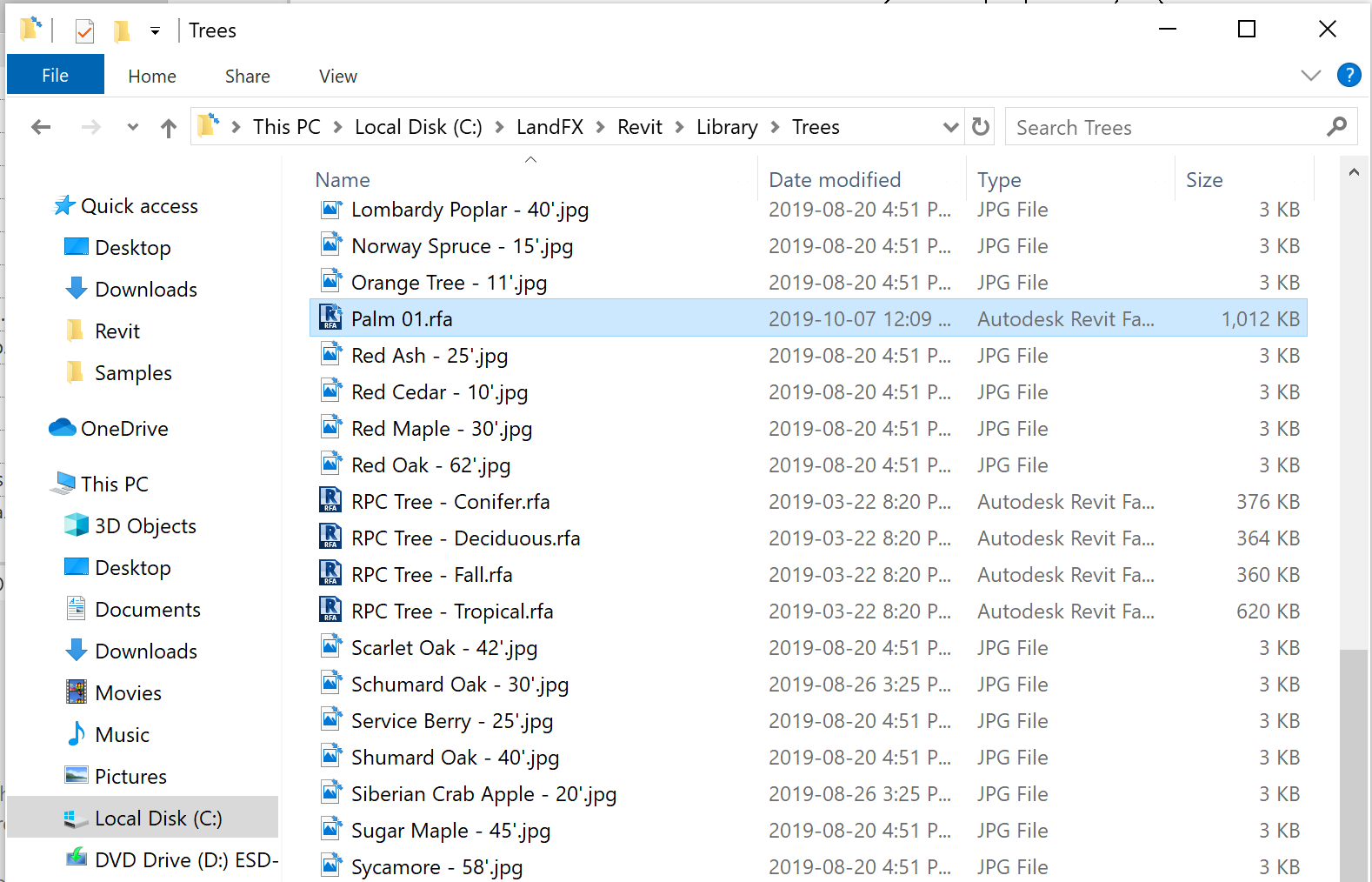 You can now edit your plant. Select a symbol, and you'll see the new family available to choose from.
If a single .rfa includes multiple states, they'll all appear here.