Have an existing hatch in a drawing you need to enlarge, reshape, or otherwise modify? Or do you want to create your own custom hatches by "painting" them on the fly? Our P-Hatch tool allows you to do both!
With P-Hatch (short for "paint hatch"), you can choose from a collection of "brush" shapes to:
Paint outside the lines of an existing hatch and expand the hatch boundary, and
Create hatches from scratch using the brush
In addition, you can create your own custom brush shapes and use them with P-Hatch.
Modify an Existing Hatch
In a drawing or detail that includes a hatch area you want to modify, open the P-Hatch tool: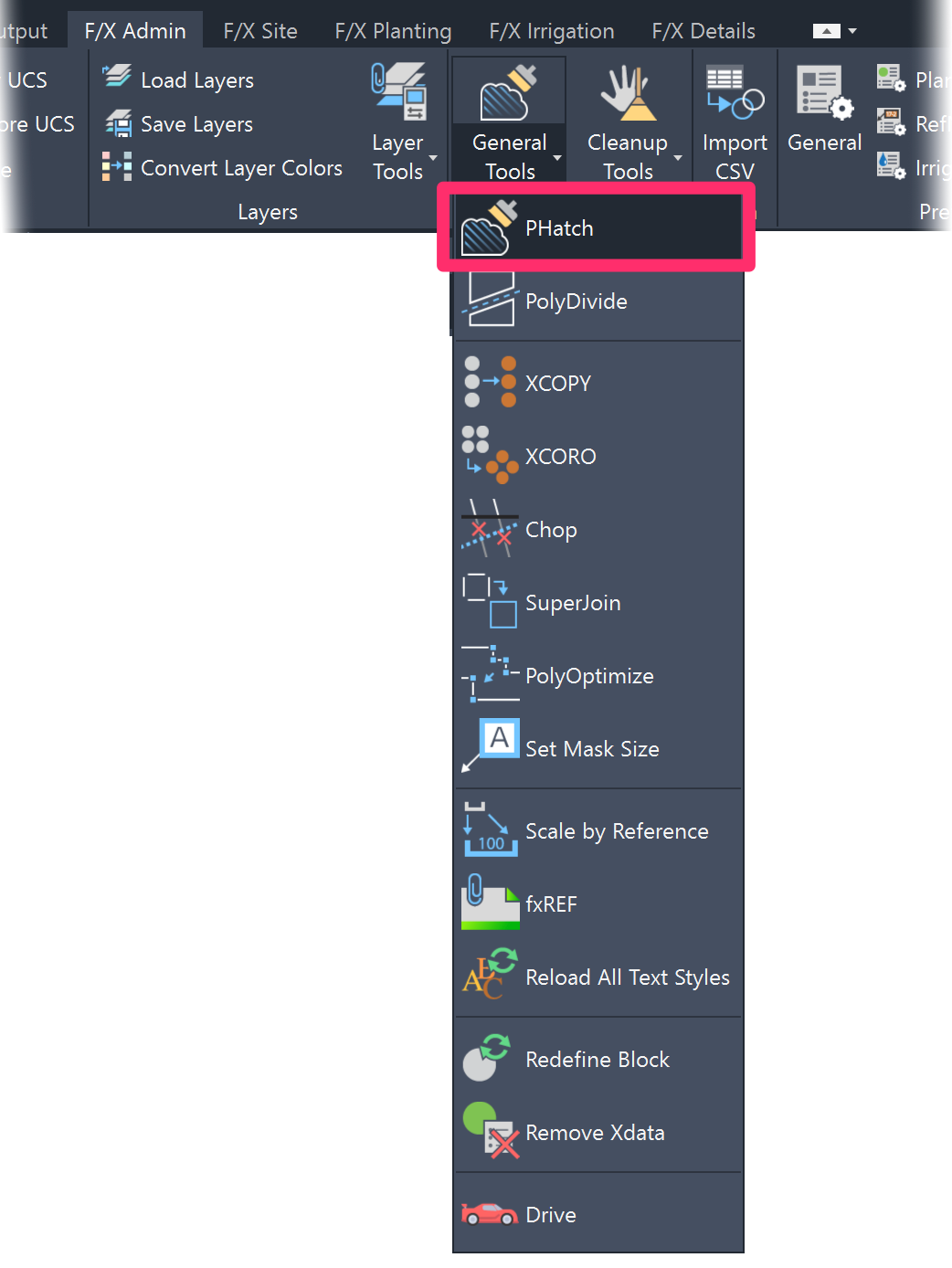 F/X Admin ribbon, PHATCH button
or type PHATCH in the Command line