Chances are, you're familiar with our Color Render tool. Although we originally developed this tool to colorize plant symbols and hatches for presentations, we've engineered it to also add color to Reference Note (RefNote) hatches. When you colorize your hatches, they'll retain their hatch patterns and all associated data.
Aside from plant symbols and hatches, this feature will only work with hatches placed as Area/Volume Reference Notes – no generic site hatches.
Colorizing a RefNote Hatch
In this example, we'll add a color layer to the RefNote hatch pictured to the right.
Color Render Overview
Open our Color Render tool from one of the following locations:
F/X Site ribbon, Color Render flyout
Plant Render toolbar
Planting toolbar
F/X Planting pull-down menu
typing PlantColor in the Command line
You'll only be able to colorize RefNote hatches you've already placed in your drawing.
The Plant Colorization dialog box will open (see image below).
Selecting a Color
If you've placed a RefNote hatch in your drawing, you'll see a blank entry for that hatch in the Plant Colorization dialog box. Click that blank entry to assign the hatch with a color.
In our example, we've given the name Area to the RefNote hatch we want to colorize.
The Select Symbol dialog box will open.
Click a color to assign that color to your RefNote hatch.
The color will be assigned to the RefNote in the Plant Colorization dialog box.
Click OK to close the dialog box.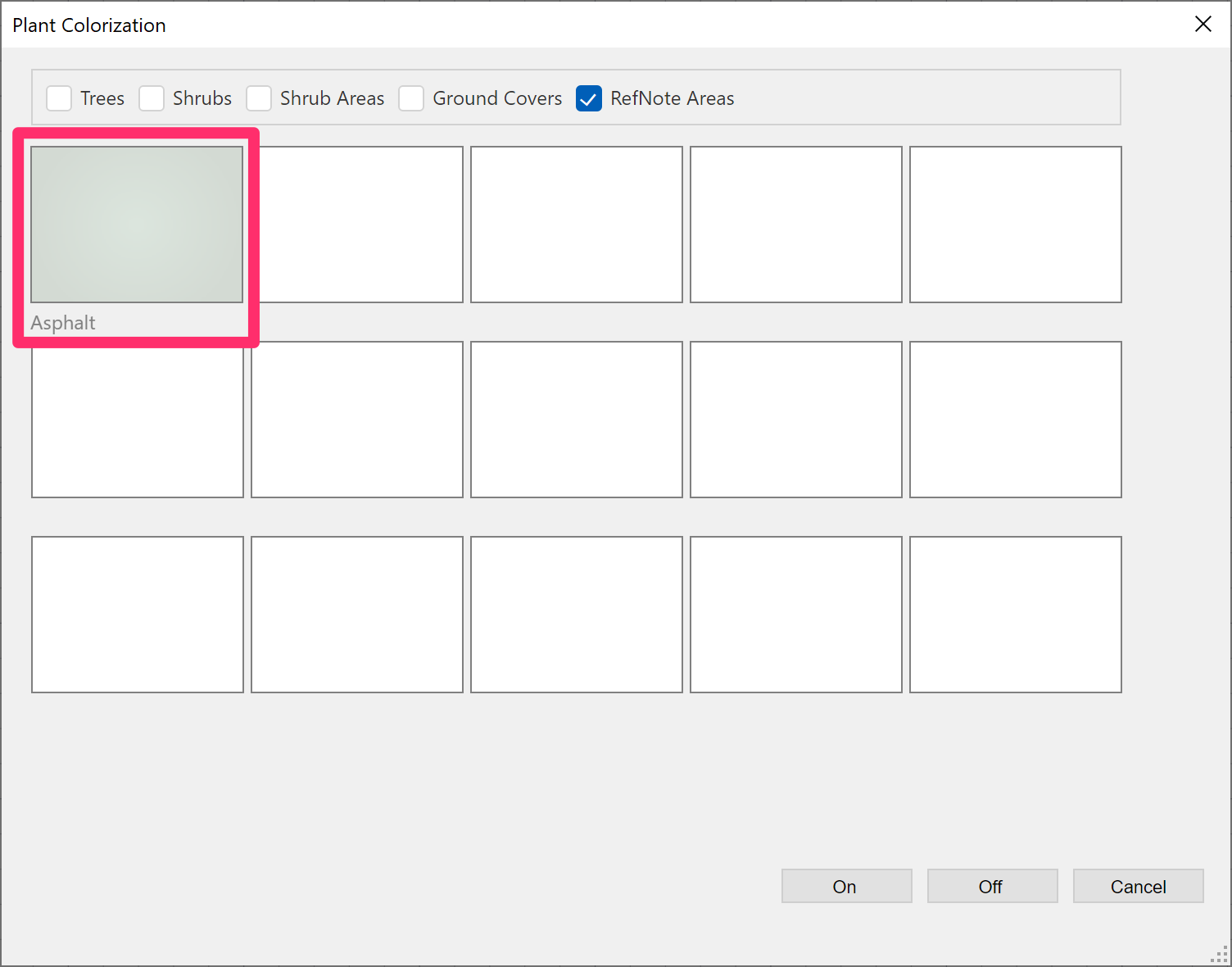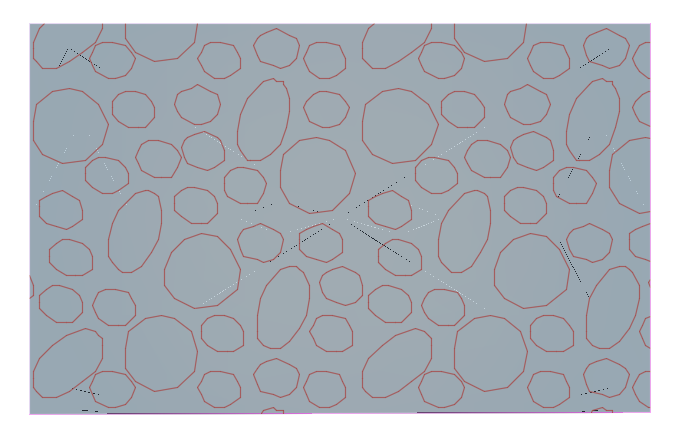 The color you selected will be applied to all instances of the RefNote hatch in the drawing.
Turn Hatch Colors Off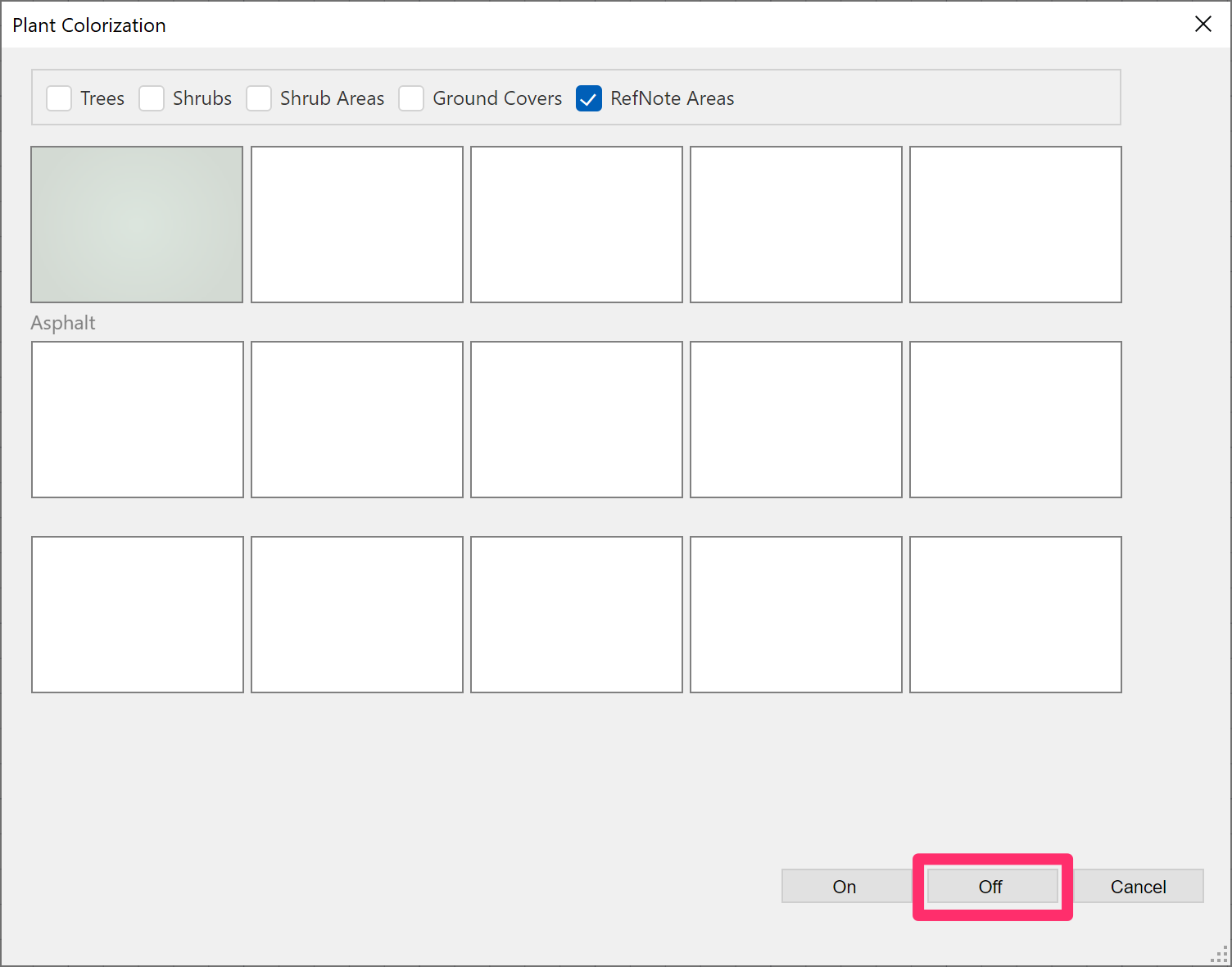 All RefNote hatch colors in your drawing will be turned off.
Related Webinars
Intro to Site Tools: Get some "from-the-basics" looks at some of our presentation graphics tools, such as Plant Color Render, Site Color, and SketchUp Connection. Along the way, we'll also give you some more advanced tips for developing a great presentation. (58 min)
Troubleshooting
Issue: You are unable to edit or call out a RefNote hatch that you've colorized
Issue: Colors are displaying incorrectly in Model Space
Having issues with the Color Render tool? Please see our Color Render Troubleshooting section.