Our Breakline Symbol quickly cuts a line in your detail or drawing with a specialized block symbol. A common symbol in the construction industry, a breakline marks a break of undefined length in a linear object within a detail or drawing. Sections inside this break are typically identical on either side, such as a length of wall or fencing.
You can also place breakline symbols using our Discipline Graphics tool.
Breakline Symbol Overview
Open the Breakline Symbol tool:
F/X Details ribbon, Breakline Symbol flyout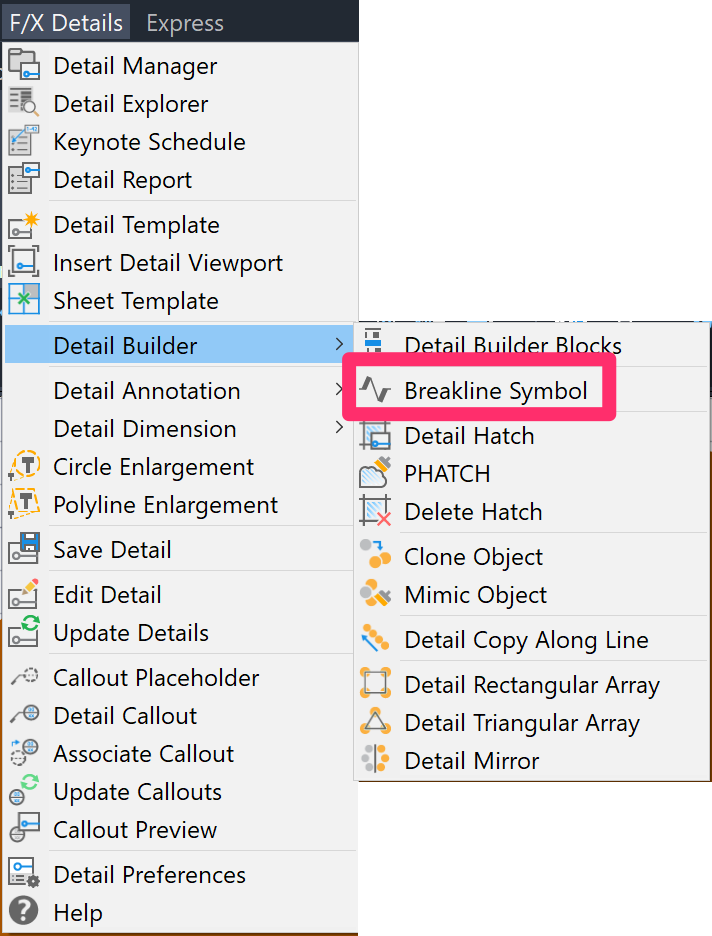 F/X Details menu, Breakline Symbol option
Or type FX_Breakline in the Command line
The cursor will turn into a pickbox.
Select the location on the line where you want to place a break.
A line break will be inserted at the location you selected.