F/X CAD is AutoCAD.
A genuine Autodesk license that requires a Land F/X plugin (sold separately).
Compare drawings and versions
An improved Xref Compare shows you what's new and what's gone with easy-to-see toggle-hidden revision clouds. Edit the current drawing while comparing. Changes made to the current drawing are instantly applied to, and visible in, the compare.
Improved Break at Point
Track along a line or input an exact length to break a line apart. Breaking lines is now more accurate than ever.
Accuracy on the fly
Use the crosshair of the Quick Measure tool within enclosed areas. Move your mouse around to see the precise distances from the cursor to the boundary lines of that area. Calculate the area and perimeter of one space, or the sum areas and perimeters of multiple spaces.
Trim and Extend
Quick mode is now default. All lines in the drawing become trimming or extending edges, and you can simply click lines or click for a fence trimming line to remove or add what you need. Hold down Shift while using the Trim command to activate the Extend function.
Improved Revcloud Options
Revision Clouds (Revclouds) are now their own objects rather than polylines, and will auto-size with your drawings. This feature now includes specific properties such as arc length, allowing you to set your arc lengths on the fly.
Even more ribbon customization
We've included the new AutoCAD icons in our regular ribbon redesign. The native AutoCAD LayIso and LayFrz tools have been replaced by the more powerful Land F/X tools SuperLayIso and SuperLayFreeze, respectively. We expanded the Quick Access Toolbar with more useful tools by default. And as a special bonus, the F/X CAD 2021 install will automatically update your Land F/X ribbons to the latest 2021 versions.
What can it do?
Can
Open/Save any version of DWG, DXF, DGN
Geolocate plans for export
Insert raster images
Import/Export PDF
Auto-complete Command Line
View proxy objects (Civil 3D, Architectural, Mechanical)
Run any AutoCAD command designers use regularly
Use Sheet Set Manager
Access 3D Connection for SketchUp, Rhino, and Revit
Customize interface and shortcuts
Get you direct support from us!
Can't
Run AutoLISP scripts or other add-ons
Use Live Maps
Run without a Land F/X License
Use AutoCAD's Rendering, Lighting, or 3D commands
F/X CAD is PC-only software. If you have a Mac, we recommend using Parallels.
F/X CAD gets better every year.
Support
You'll speak with real people. What's even better? Getting that support from real landscape architects and irrigation designers.
Land F/X support covers:
Installation

Activation

Usage questions

Training videos

Plotting

Crashing

Opening & saving files

Customization

Hot fixes

Service Pack

Object Enablers
Jeremiah Farmer
CEO / Developer
Amanda Marin
Planting Usage Support
Jake Lott
Irrigation Usage Support
Paul Houchin
Land F/X Usage Support
Mike Bennett
Lead Tech Support
Megan Castro
Admin Tech Support
Yara Alsuwailem
Tech Support
Price of F/X CAD Compared with AutoCAD
With F/X CAD, you can choose to skip the latest version. Have complete control over how often you upgrade.
Product & Plan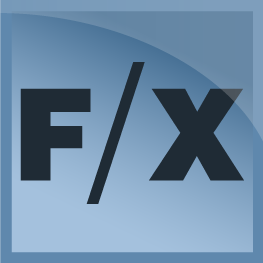 Upgrade every 3 years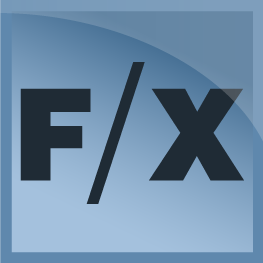 Upgrade every year

3-year plan

Annual subscription
Already have a Land F/X license?
Get F/X CAD or upgrade to F/X CAD 2021.
Need a Land F/X license?
Bundle F/X CAD with one of our Land F/X plugins.