An Autodesk
®

CAD engine exclusively for Land F/X users.



$775




Yearly subscription
F/X CAD is an Autodesk
®

CAD engine created specifically for landscape architects and irrigation designers.
Requires a Land F/X plugin license.
Customized for your profession
We've built F/X CAD to include all the native tools you use every day, and stripped out everything you don't need. The result is a streamlined yet powerful CAD experience.
The perfect companion for Land F/X
F/X CAD is the industry-standard CAD engine developed with the needs of Land F/X users in mind and honed to work seamlessly with our plugins.
Unlimited technical support
Any time you have issues with or questions about the software, reach out and get world-class phone-based support from us.
Training videos and documentation
Access our massive trove of learning content, including videos and written documention, on the effective use of F/X CAD and our plugins.
NEW FEATURES
The latest in this year's F/X CAD
Run basic AutoLISP macros using R14 version AutoLISP. Note that F/X CAD cannot support Dialog Boxes (DCL), ActiveX (vlax), ARX or other extensions.
New File and Layout Tab Menus
2
Enjoy quicker and easier access to these heavily used menus. The File menu is now located just to the left of the Start tab, allowing you to save or close all open files, create a new drawing, and see all opened files in a list with a dot for the currently open file without the need to go to the Start tab. Plus get all the options for managing your layout tabs, including Select All Layouts, in a new convenient spot just left of the Model Tab.
Have a problem drawing that you think is dragging more than it should? This feature gives you a little more insight into potential causes of the slowdown by recording a little bit of time of you working in the drawing and running an automatic troubleshoot and diagnosis.
Get the skinny
What's New with F/X CAD 2024
Watch this brief video for a quick look at what's new in the latest version of F/X CAD.
Go in-depth: Live on June 9, 2023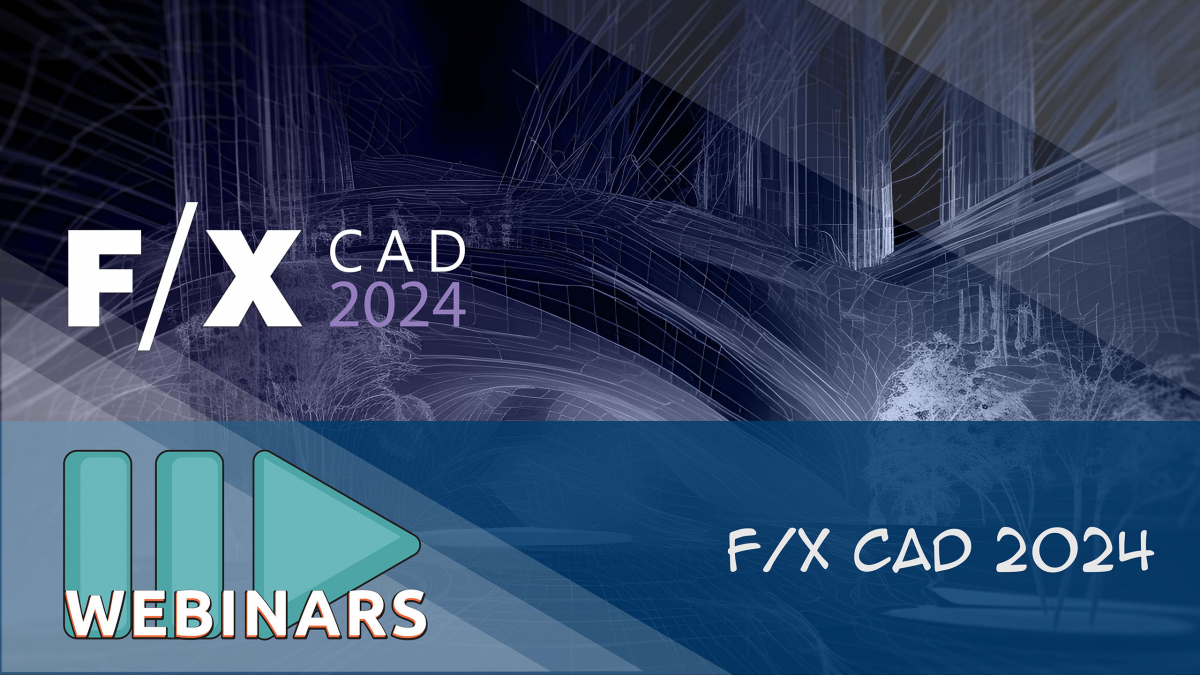 What's New with F/X CAD 2024
Join us to review F/X CAD 2024, the latest version of our Autodesk OEM platform for use with our Land F/X plugins. For those just discovering F/X CAD, we'll explain what makes it different and why it's an affordable choice for Land F/X offices. For existing users, we'll also cover all the new features exclusive to 2024.
F/X CAD gets better every year.