See what
you

can do
Take a look at our gallery of DWG drawings, photos, and other great examples of landscape and irrigation designs created with our software.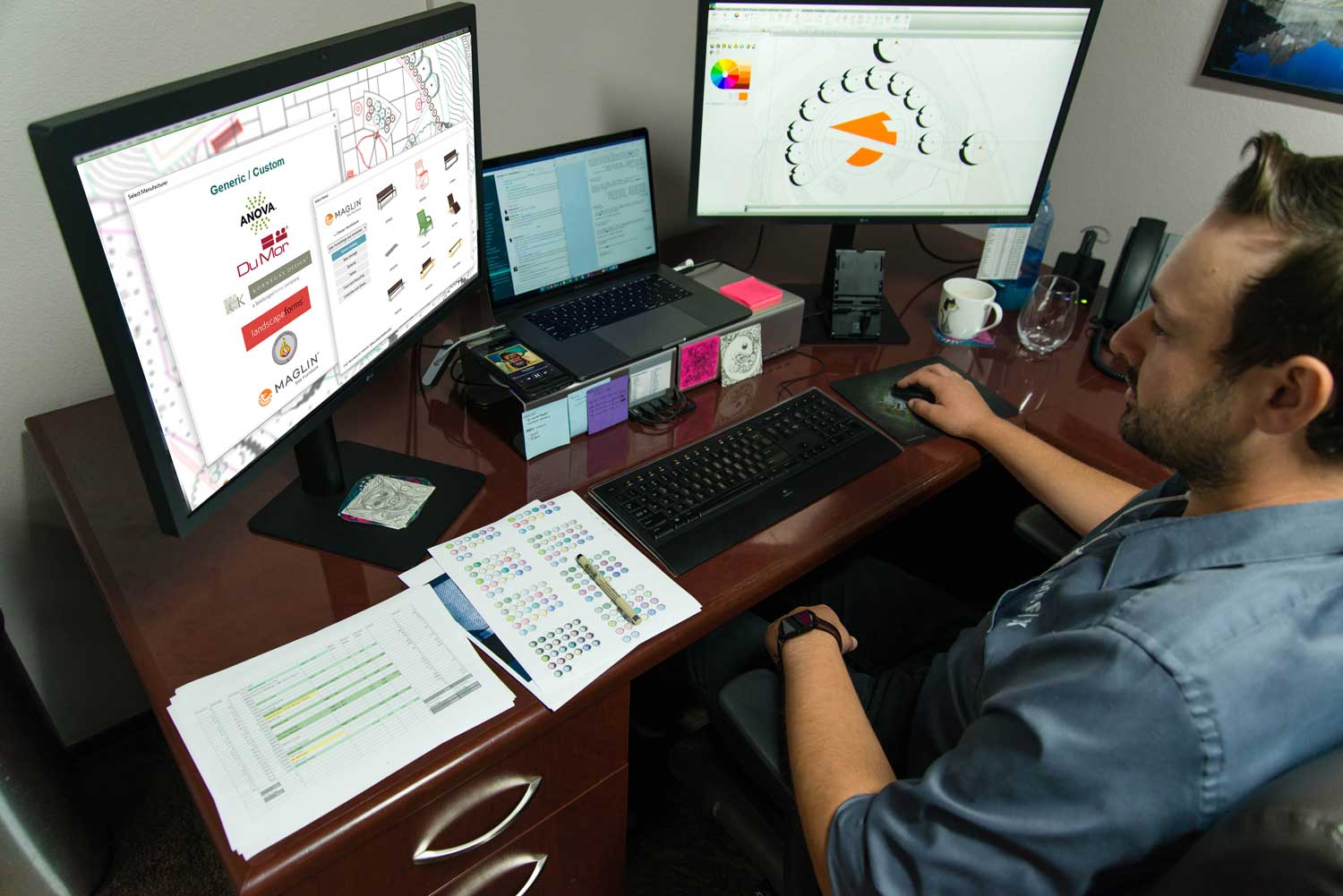 Color
Our built-in colorization tools make it quick and easy to add color to your DWG plans, right inside AutoCAD.
Planting
We make your design process faster and more accurate. That means more time to put your personal flourish into your plans – time you would have otherwise spent counting plants. Here are a few excellent examples of what our clients have done with those extra design hours.
Photo Contest Winners
Our photo contest is always among our favorite events of the year. Clients submit photos of finished sites they designed using our software for a chance at prizes in several categories. Winning shots are featured in the aforementioned annual Land F/X brochure.
2020 Winners
2019 Winners
2018 Winners
2017 Winners
2016 Winners
2015 Winners
Details
There's an art (and a science) to creating an effective CAD detail. We give you all the tools you need to create details that display your best work. Plus we help you keep them organized so you can use them when you need them.
Irrigation
The precision and almost mathematical beauty of a well-laid-out irrigation design is a sight to behold. Here are a few layouts that show what you can accomplish with the help of Irrigation F/X.
Sketchup
Our 3D connection tool provides a seamless link between your DWG drawings and 3D models. We help you maintain the precision of CAD, including placements and units, in a stunning 3D rendering of your site. Here are a few of our favorites.
2021 Color Symbol Contest
Now the results are in for our 2021 Color Symbol Contest, and we couldn't be more excited to present the winning entries.