Issue
You saw an Invalid error when attempting to export your design from CAD to SketchUp.
saw
Cause
This error can occur when your Land F/X project does not have a name.
Open our Project Manager from the F/X Admin ribbon.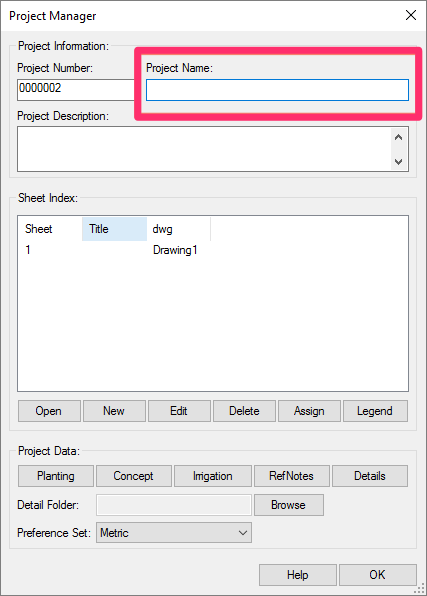 If your project lacks a Project Name, as pictured to the left, you've found your issue.
Solution
Still in the Project Manager, type a name in the Project Name field.
The name of your project can be anything you want. It just has to have a unique project number.
Click OK when finished.
Once you've named your project, you should be able to export your design to SketchUp without receiving the error message.