Issue
You imported trees and shrubs into your Rhino model using the Land F/X Rhino plugin, and the materials are not showing. Instead of showing leaves, they show as gray or black.
Cause
Our current content library version is restricted to using full paths for material texture images. If you're using a library location other than Documents/Rhino/Library, you'll need to re-map the texture image location.
Solution
1. Open the model file from your library. Note that you should also see a corresponding image folder next to it in the same folder.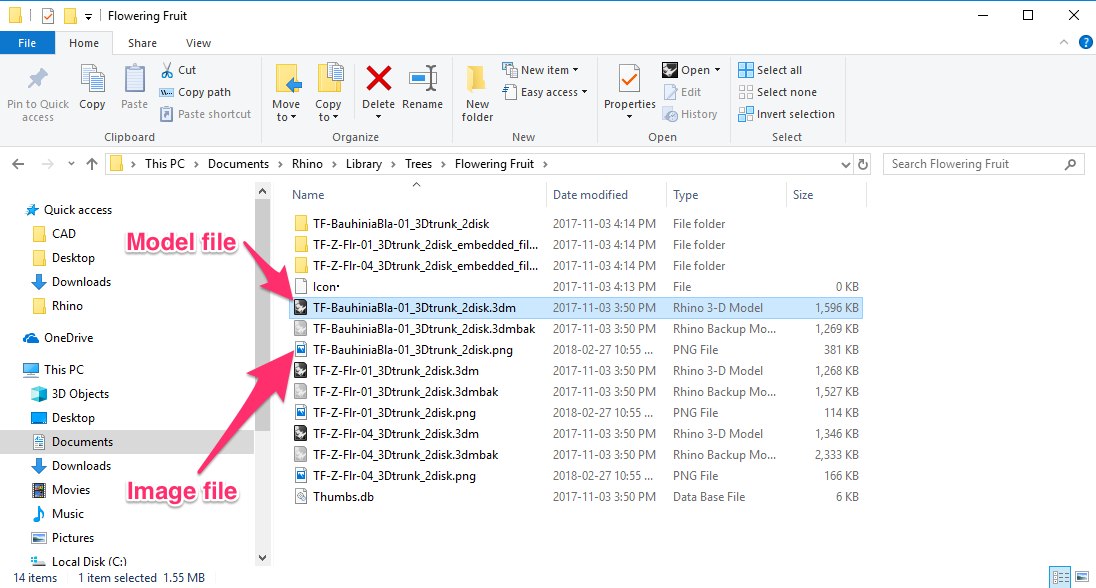 2. Open the Materials panel by selecting the Materials option from the Panels menu.
3. Select the material to re-path (example: t_Bauhin).
Then click the color path (example: t_bauhin.jpg).
4. Select the the three dots to browse for the file.
Click Open, then save the file.
5. Purge the component and materials from the over model file you were using before, and try importing again.