Issue
You received one of the following error messages after installing the Land F/X Revit 3D Connection plugin and opening Revit:
External tool failure
Revit cannot run the external application "Land F/X". Contact the provider for assistance. Information they provided to Revit about their identity: Land F/X, www.landfx.com
System.IO.FileLoadException
Could not load file or assembly
or
Could not load file or assembly LandFXRevitAddin.dll, or one of dependencies. Operation is not supported. Exception from HRESULT 0x80131515.
Cause
A security setting on your computer has added a block to the add-on's DLL (.dll) file.
Solution
You can resolve the issue by unblocking the DLL file on your computer manually:
1. Navigate to the file LandFXRevitAddin.dll file. It will be at the following path: C:\Users\(USERNAME)\AppData\Roaming\Autodesk\Revit\Addins\(YOUR VERSION)\LandFXRevitAddin.dll (where USERNAME is your computer username).
2. Right-click the DLL file, and select Properties from the menu that opens.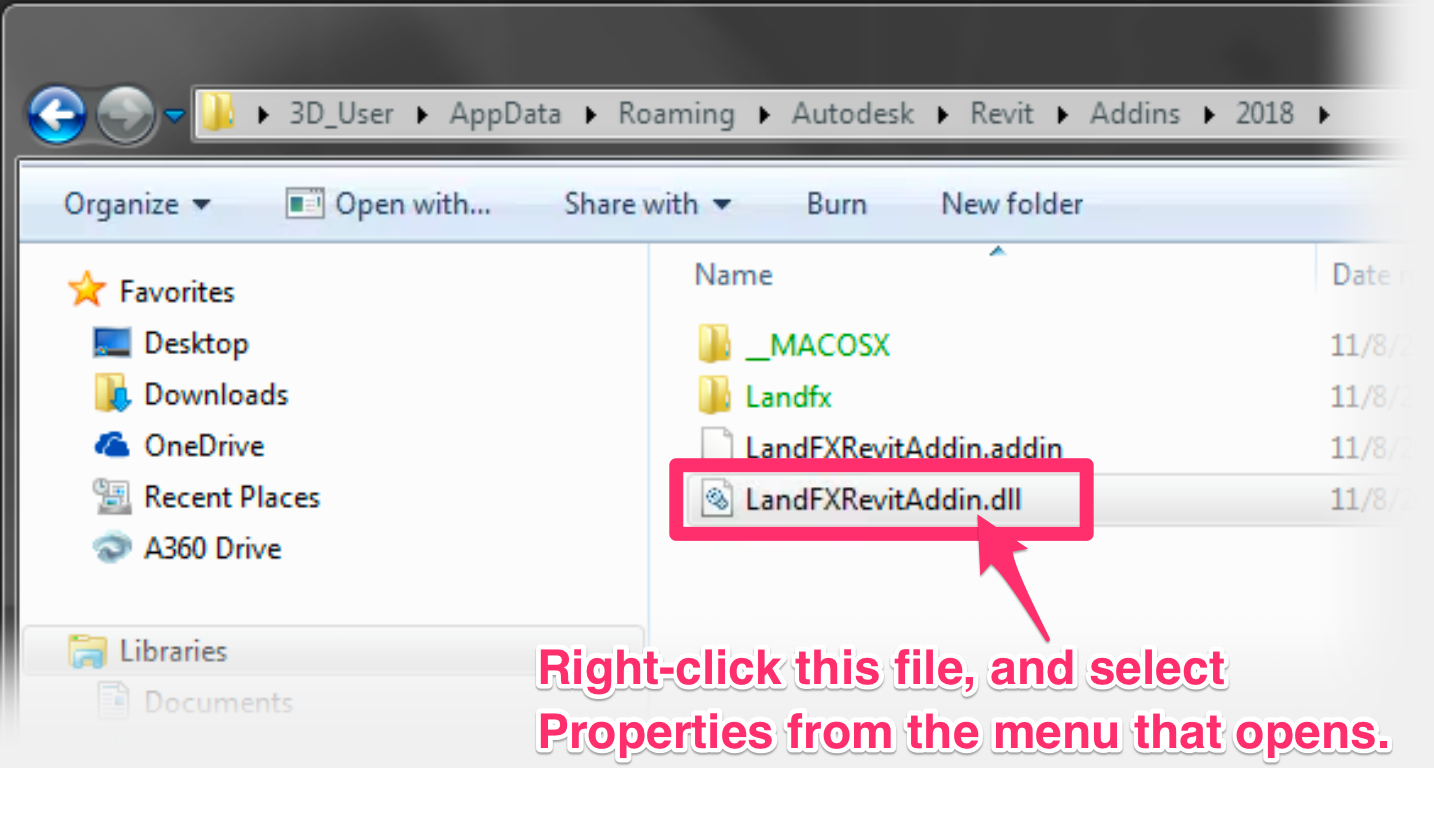 3. If you have this issue, you'll see an Unblock button.
Click this button, then click Apply and click OK.
4. Restart Revit. You should no longer see the error message, and the Land F/X add-in will be installed.