Issue
You received the following error message:
F/X CAD requires a Land F/X license.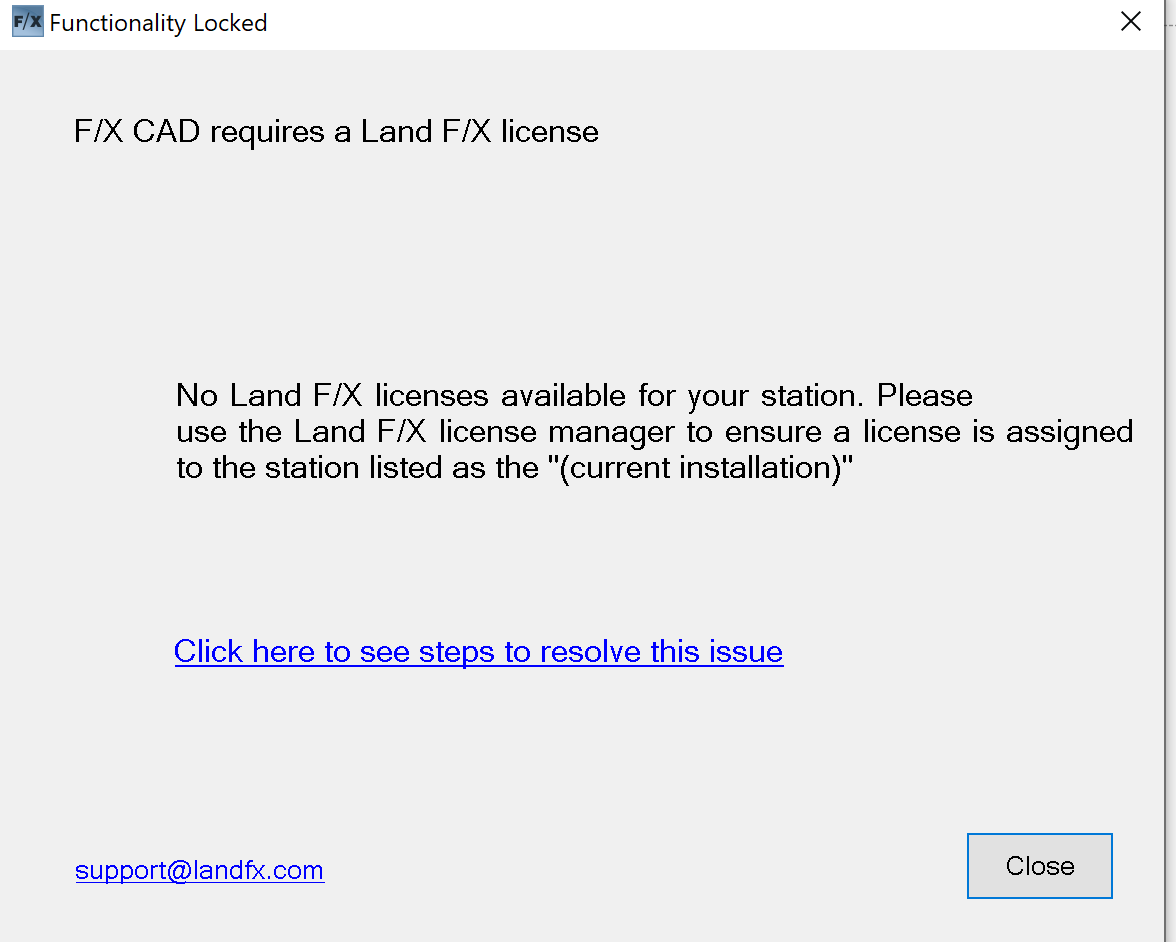 Cause
This error occurs when your Land F/X license(s) are assigned to an incorrect location.
Solution
1. Open the General Preferences screen.
The License Management screen will open. (See the images below.)
Multi-User installations with Local Licensing:
Your licenses should all be assigned to your server, which will be listed in the yellow area as shown below.
You
should not
see any licenses listed in the
Unassigned Licenses
area or next to one of your office workstations. In the example below, two Planting F/X licenses are assigned to these incorrect locations.
To assign the license(s) correctly to your server, click the plus (+) sign next to that license type in the server area. Continue clicking until until all licenses of that type are assigned to the server.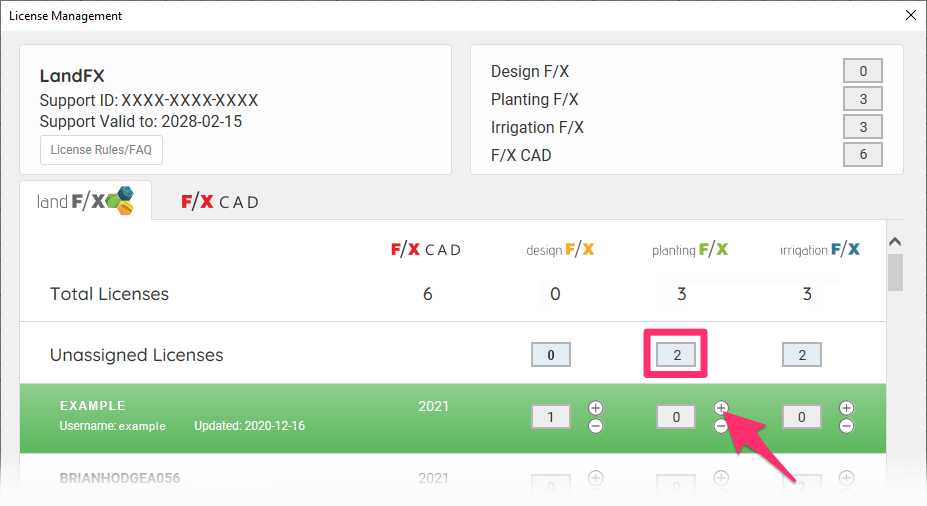 Offices with Cloud Data/Licensing, or Single-User Installations:
You should have one license of Design F/X, Planting F/X, or Irrigation F/X assigned to your computer, as pictured below. If not, click the plus (+) sign next to the license you need to use.
The example below shows how to check out an Irrigation F/X license.
Still getting an alert that there are no licenses available after moving licenses to the correct computer?
1. Type REACTIVATE in the Command line and press Enter.
2.
Enter your Support ID when prompted.
Find your Support ID
3.
Restart CAD.