Issue
You want to make an exact copy of a viewport. You may have noticed that copying a viewport will not actually copy certain viewport layer settings such as transparency.
Solution
Follow these steps to copy all layer settings over to a new viewport:
1. Go to the layout with the viewport settings you want to copy.
2. Double-click inside the viewport to switch into Model Space.
3. Type LAYERSTATE in the Command line and press Enter.
4. Click the New... button to create a new layer state profile.
5. Enter a name for the Layer State you're creating – we recommend matching the name of the layout tab you're duplicating. Click OK when finished.
6. Select the new layer state you created, then click Update. The layer states will be saved to the new profile you just created.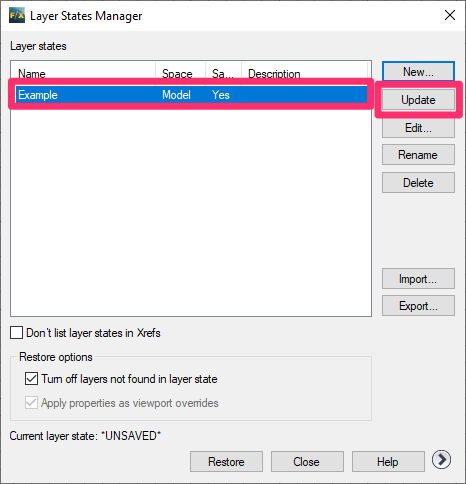 7. Exit the Layer States Manager.
8. Switch to the layout to receive the layer states, or make a copy of your first layout.
9. Double-click inside the viewport where you want to apply the layer state. Reopen the Layer States Manager.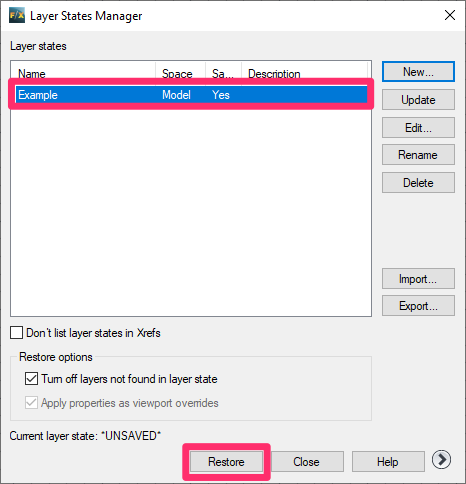 10. Select the Layer State you want to use, then click Restore. At this point, all viewport settings should completely match the viewport copy you just made.