Issue
You need to determine your computer's system specifications and, if needed, add them to a support ticket.
Solution
Find Your Computer's Specifications
1. Open your Start menu and type DXDIAG in the search box.
Open the file dxdiag.exe.
2. When asked Do you want to check if your drivers are digitally signed, click Yes.
3. The DirectX Diagnostic Tool will open. Click Next Page three times to progress through each of the tabs (System, Display, Sound, and Input).
4. Once the tool reaches the Input tab, click Save All Information.
5. You'll now save your system specifications as a .txt file. Save the file to your desktop, or another location where you can find it easily. This file will be named DxDiag.txt and will contain your computer specifications.
Add Your Computer Specifications to An Existing Technical Support Ticket
1. Go to your desktop (or the location where you saved your specifications in Step 5 above), and right-click the file DxDiag.txt.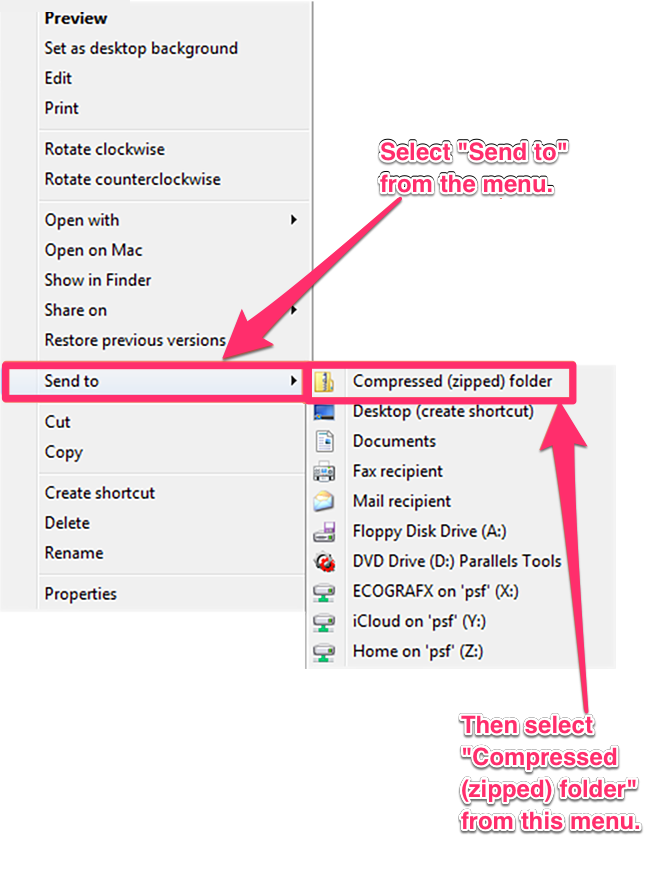 2. The menu pictured to the left will open. Select Send to.
Then select Compressed (zipped) folder from the submenu that opens.