Issue
You need to check the Windows Installer Service to make sure it's running.
The Windows Installer Service is an interface that allows you to install and uninstall software on your computer. If ii's not running, you will unable to install Land F/X or F/X CAD.
Solution
1. Press the Windows + R keys (Windows keyboard) or Command + R keys (Mac keyboard).
2. Type services.msc in the Run dialog box and click OK.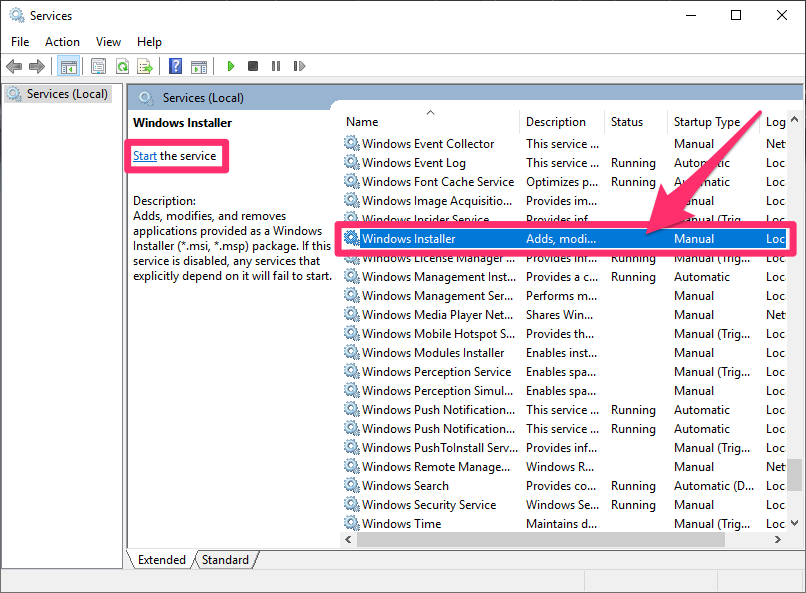 3. Scroll down to the Windows Installer service, and check the Status column.
If it isn't marked as Running, click the Start the service link (pictured to the left).
4. Verify that you see the word Running in the Status column for the Windows Installer entry – an indication that the Windows Installer service is running.