Issue
You need to retrieve and send us an install log. You may have run into an issue or error that isn't specifically covered in our Knowledge Base. Or a Land F/X technician has asked you to provide an install log for the purpose of troubleshooting your installation.
If you run into an error we don't have documented or that you can't find in a Knowledge Base article, we'll need the install log file to determine the cause and get you a proper solution.
Solution
1. Type %temp% in the address bar of a Windows Explorer window, then press Enter.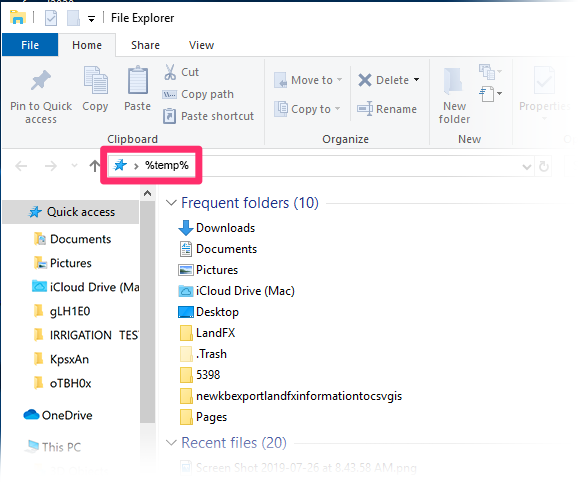 2. You'll be brought to the temporary folder that contains any install logs on your computer. An installer log will have a name ending in .LOG – example: MSI7e7a1.LOG.
To send us the installer log, send us a technical support ticket with the log file attached. If you already have a support ticket open with us for this issue, you can attach the log file to that ticket.