Issue
You need to turn off or disable the User Account Controls (UAC) temporarily in Windows.
You may need to have UAC disabled when reinstalling a piece of software such as F/X CAD because your computer is not allowing you to install correctly.
Solution
1. Open your Start menu, and type UAC in the search bar.
Select the Change User Account Control settings option at the top of the menu.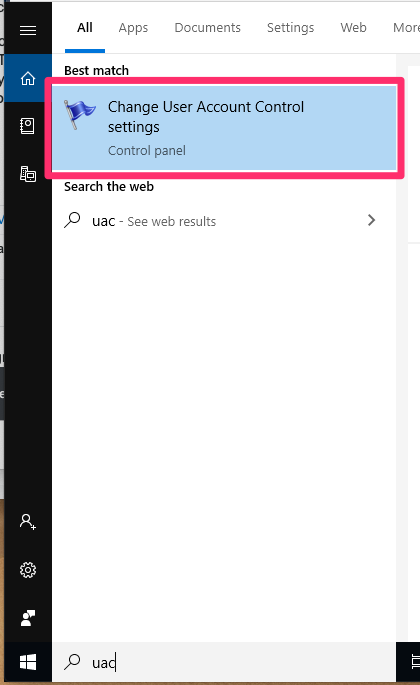 2. The User Account Control Settings dialog box will open.
To disable the UAC settings, set the slider all the way down to Never Notify.
Click OK to save the setting.
Important: Windows does not recommend having your UAC settings disabled permanently. When finished with the process that is requiring you to disable your UAC settings, don't forget to reapply your previous UAC setting by reopening this dialog box, moving the slider up to one of the other settings, and clicking OK again.