Issue
You need to slow the double-clicking speed of your mouse. For example, you may be attempting to complete an action in CAD that requires double-clicking, but CAD isn't recognizing the double-click.
Solution
1. Open the Windows Start menu, and type Mouse in the search bar.
Select the Mouse settings option at the top of the menu.
2. In the Mouse Settings, click the Additional mouse options link.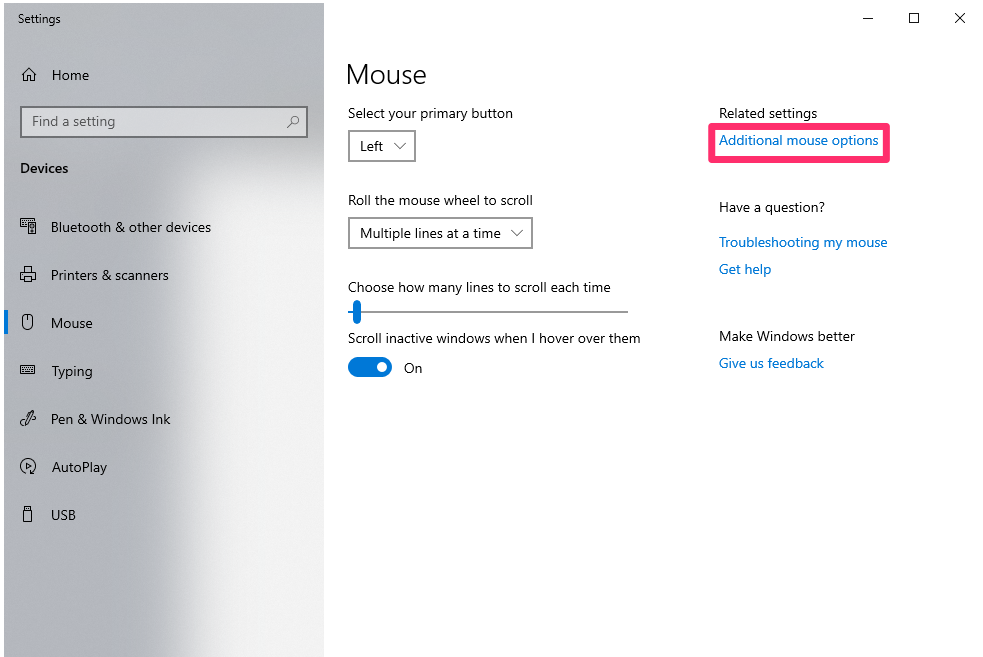 3. The Mouse Properties will open.
Select the Buttons tab. Try clicking the folder inside the Double-click speed window.
If the folder doesn't open and close, or does so only sporadically, use the Speed slide to slow the mouse speed until the folder opens and closes every time with a comfortable double-clicking speed.