Issue
You need to reset Internet Explorer to its default security setting.
For example, you may have seen a Script Error: An error has occurred in the script of this page message when using our License Manager, which requires you to reset Internet Explorer's security setting to default.
Solution
1. Open the Windows Start menu.
Type Explorer in the search box.
2. Select Internet Explorer from the menu. It should be the top option.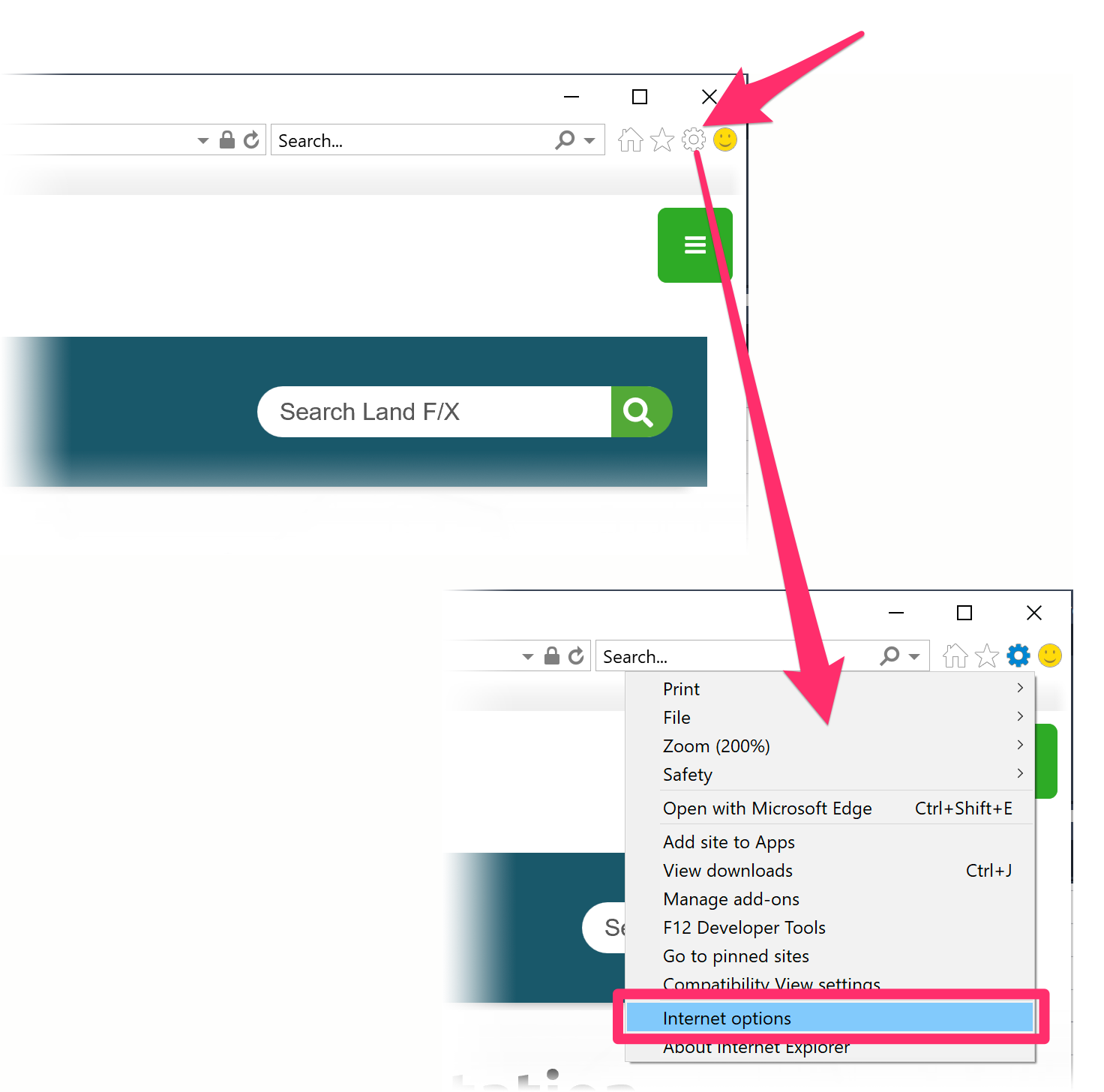 3. Click the gear icon in the top right corner of the Internet Explorer window
Then select Internet options from the menu that opens.
4. Select the Security tab in the Internet Options.
Use the slider to set the security level to Medium-high to match the screenshot to the right.
Click OK to close the Internet Options and save the change.
5. Restart Internet Explorer.
Internet Explorer will now be reset to its default security setting.