Issue
You don't have Wi-Fi access, but you need to use Land F/X. (Land F/X requires an Internet connection.) Whether you're traveling or experiencing a power outage, you can tether your phone (in other words, use your phone as a mobile hot spot) to create an Internet connection and use it to run Land F/X.
Important notes:
• Not all carriers allow tethering.
• Tethering your phone to use Land F/X will not use a significant amount of data – certainly far less than comparable time spent browsing social media or surfing the Web. Still, it's best to keep your phone charged if you plan to tether.
• Can't tether? Don't have phone service? (For example, are you hoping to work from a remote location? Use Starlink, an Internet service developed specifically for those in remote and rural locations.) More information
We recommend using a Starlink storage case if you bring Starlink with you when traveling.
• Don't want to or can't use Starlink? Or just want to work offline instead? Here's what to do.
Solution
Tether an iPhone
To use your iPhone as a mobile hotspot for running Land F/X, you'll need to have:
A mobile carrier that supports the Personal Hotspot application. Find out here whether your carrier supports Personal Hotspot.
A device that will support the Personal Hotspot application. These include:

iPhone 3G or newer
Third-generation iPad or newer with Wi-Fi and cellular capabilities
iPad mini with Wi-Fi and cellular capabilities
1. If your carrier supports tethering, you'll have a Personal Hotspot app on your phone.
Depending on your phone and carrier, you can locate Personal Hotspot by tapping Settings.
On some phones, you may also need to tap Cellular as well.
Tap Personal Hotspot to go into the app.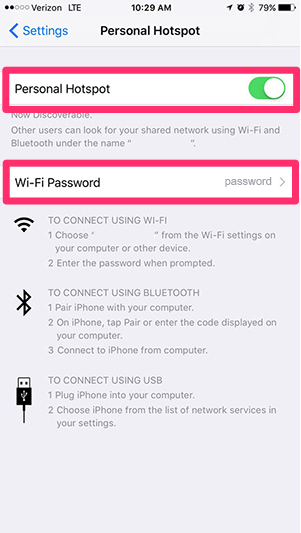 2. Turn Personal Hotspot on.
You may also want to change your Wi-Fi password, as others may be able to see your network.
You can now use your iPhone as a mobile hotspot to run Land F/X.
Tether an Android
1. Open your Android's Settings app.
2. Under Wireless & Networks, tap More.
3. Tap Tethering & portable hotspot.
4. You'll now have three options for tethering your phone:
Wi-Fi hotspot
USB tethering (Note: This option is not available on Mac computers.)
BT (Bluetooth) tethering
Tap the method you want to use for tethering your phone. We recommend Wi-Fi hotspot.
USB tethering is not available with Mac computers.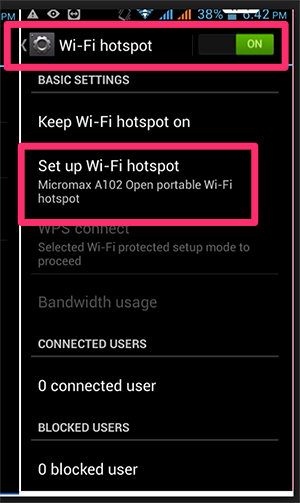 5. If you select Wi-Fi hotspot and need to configure your hotspot network, tap Set up Wi-Fi hotspot and fill out the necessary information.
Check to ensure your Wi-Fi hotspot is turned On when you need to go online.