Custom Colors Not Showing Up in Hatch Selection Dialog Box
You created a custom color on one of the color wheels using our Site Color tool, but when you tried to select that color using one of our tools such as Color Render, the color is not showing up in the hatch selection dialog box.
Cause
We've seen this issue affect users who lack the proper permissions for the folder path associated with color wheel customization.
Solution
1. Open the Options dialog box:
Manage ribbon, Options button
type Options in the Command line
right-click in the Command line and select Options from the menu
Tools
pull-down menu
2. In the Options dialog box, select the Files tab.
Scroll down to and expand the Color Book Locations entry.
You should see two Color Books locations here. Take note of the second location listed, which will reference your username and the AppData/Roaming path.
3. Open the Windows File Explorer and navigate to the folder path you noted in the previous step.
Note that:
The names of the AutoCAD 20xx and Rxx.x locations will vary depending on your year version of AutoCAD.
To be able to see this folder path, you will need to have your hidden files and folders set to visible.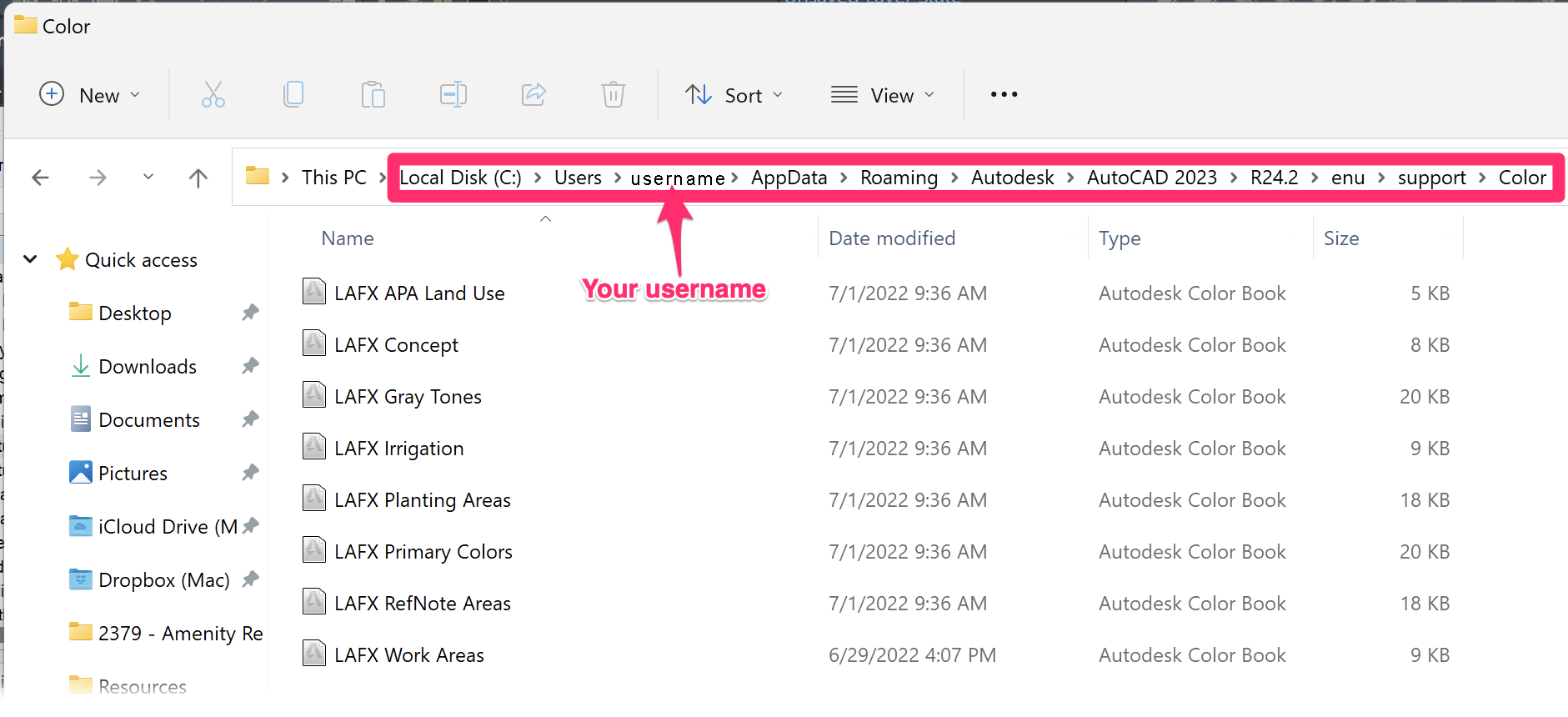 3. With this folder path open, you should see a number of files corresponding to LAFX color wheels, as pictured above. If not, open the Site Color palette, which should populate them.
As you edit colors, add new ones, etc., the affected color wheel in question should be updated here. If not, make sure you have permissions to create and modify files in this location. How to set folder permissions