Issue
During the design process, you may often be required to renumber sheets that have details already placed. You're hoping to change existing Land F/X detail numbers to associate with a new page number.
Solution
Land F/X provides an alternative to the AutoCAD Sheet Set manager for renumbering your details.
You can fix any issues related to sheet names and numbering by opening our Project Manager. In the middle of the screen, you'll see the Land F/X sheets associated with your project. Click the sheets that have become disassociated. Then click Assign to assign a layout tab to the correct drawing.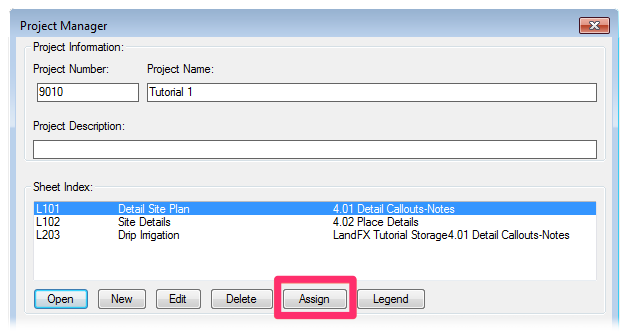 Now close and reopen AutoCAD, or use our Update Detail. Your details should now be associated correctly.