Issue
You need to remove the hatch from sections within a hatched area in your drawing.
The example to the right shows a hatched area that includes stepping stones. We'll show you how to remove the hatch from these internal areas.
When placing a groundcover, Reference Note, or other type of hatch, you can use the Multiple option to exclude internal areas from the hatch. The following steps show how to remove the hatch from internal areas if you didn't use the Multiple option when placing that hatch initially.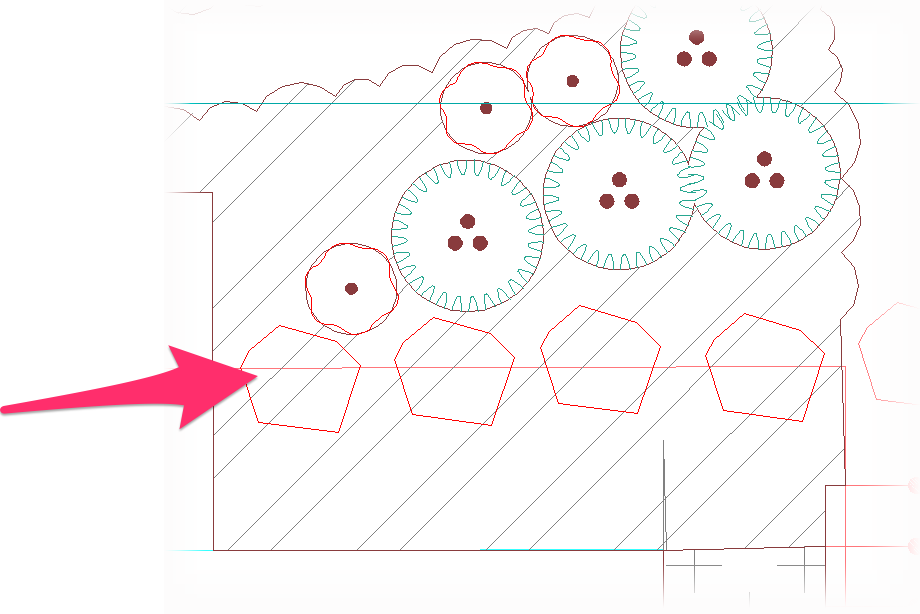 Solution
1. Double-click the hatch pattern (not the hatch boundary).
2. The Hatch Editor will open. Click Pick Points.
3. Type S in the Command line and press Enter.
4. The cursor will turn into a pickbox. Select each of the internal areas where you want to remove the hatch.
In this example, we'll select each of the stepping stones.
Press Enter when finished selecting all the objects that will have the hatch removed.
The hatch will be removed from each of the internal areas you selected.
If you used these steps with a groundcover or Shrub Area, run our Verify Labels tool to update the quantities. Run our Verify Callouts tool if you used these steps on a Reference Note hatch.