Issue
You saw the following message when attempting to install F/X CAD:
Menus not loaded
We were unable to automatically set the appropriate menus for this F/X CAD installation. Please click the link below to visit our guide to do so.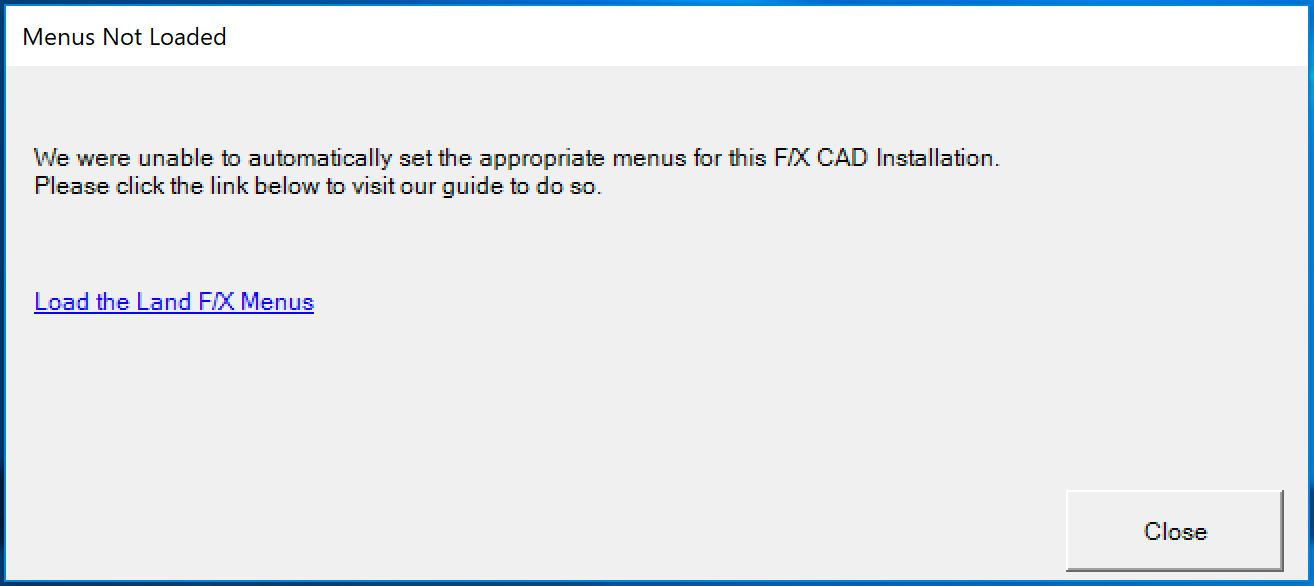 Cause
The installer was unable to load your Land F/X menus automatically.
Our software will not function properly if the Land F/X menus are not loaded.
Solution