Issue
You received the following message when installing F/X CAD:
Unable to Set License Type
F/X CAD Prep failed to set the License Type automaticaly. You will need to select Enter a Serial Number on license selection dialog manually.
Cause
An issue on your computer has prevented the installer from selecting a license type automatically.
Solution
Open F/X CAD.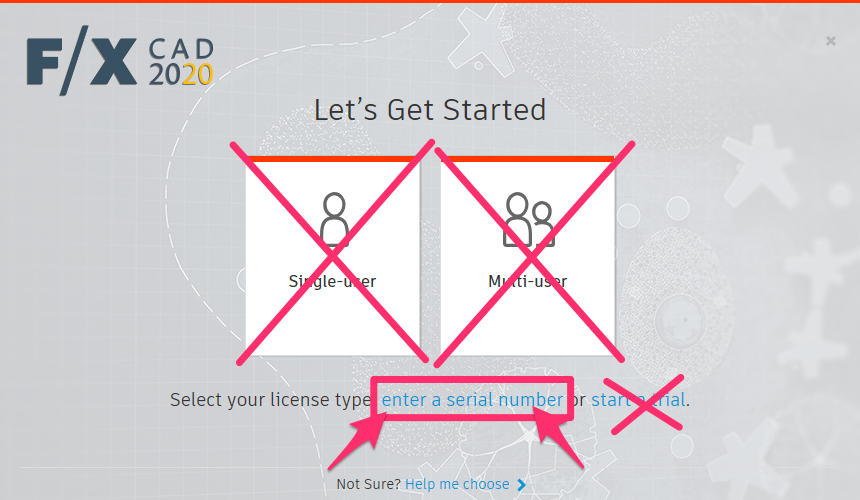 The Let's Get Started screen will open.
Click the link to Enter a serial number.
Important: Do not select any of the other options or links on this screen. Selecting anything other than Enter a serial number will generate an error.
You will then be brought to a screen where you can enter your Serial Number and Product Key for F/X CAD. You will have received these items in an installation email from Land F/X.