Issue
When attempting to configure your ODBC connection, you received the following error message when clicking the configure button:
The setup routines for the MySQL ODBC Driver 5.1 ODBC could not be loaded due to system error code 126: The specified module could not be found.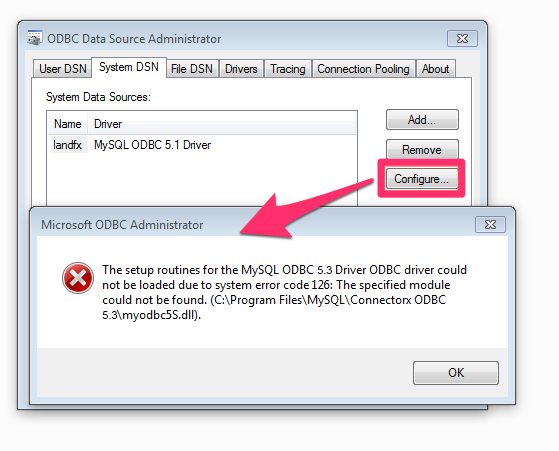 Cause
This issue is the result of an incorrect ODBC data source connection.
Solution
To correct this issue, you'll need to uninstall and reinstall the MySQL connector (just a few simple steps).