Issue
You need to uninstall the Land F/X Workstation component.
Important: The steps covered on this page are only for uninstalling the Land F/X Workstation component – not for uninstalling Land F/X entirely. If you need to uninstall Land F/X completely from your computer, you'll also need to uninstall some additional components. For instructions, see our Uninstall/Reinstall Land F/X page.
Solution
1. If you're using Local Data, follow our steps to back up your Land F/X data.
2. Open your Control Panel.
Select Programs and Features.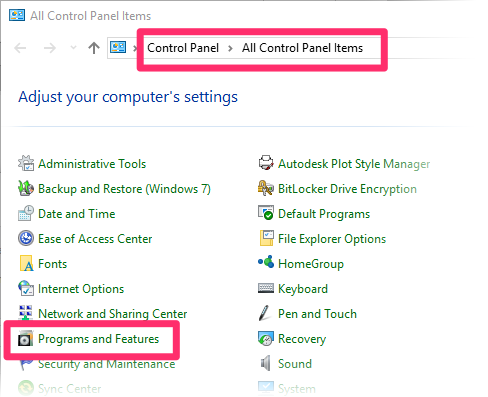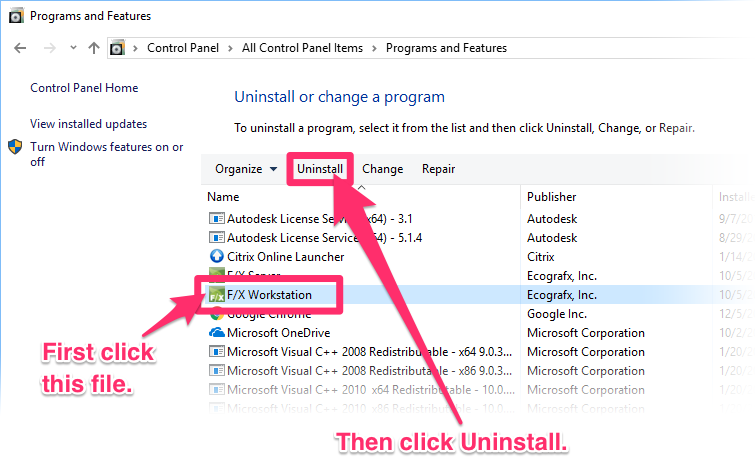 3. Select F/X Workstation.
Then click Uninstall. Follow the prompts to uninstall this component.
Do not uninstall the F/X Server or MySQL files unless you are absolutely sure you have to.
Trying to reinstall F/X Workstation, but you're getting a message that it's still installed and must be removed first?
We've created a tool that will fix this issue.
Download the Clean_FXWorkstation_Reg.exe file linked below. Save the downloaded file to a location where you can easily find it, such as your desktop.
Locate and run the downloaded file Clean_FXWorkstation_Reg.exe.
F/X Workstation will uninstall. You can now proceed with reinstalling F/X Workstation.
Error 1315: Unable to write to the specified folder ... .
Are you seeing this error when trying to uninstall the Workstation component? If so,here's what to do.