Issue
Your plant labels have the wrong length of extension lines when you move them to Paper Space.
You placed the plant label Extension Line setting on Fixed in the Planting Preferences and set a length for the extension lines (example: 0.25 in).
You then selected Move to Paperspace.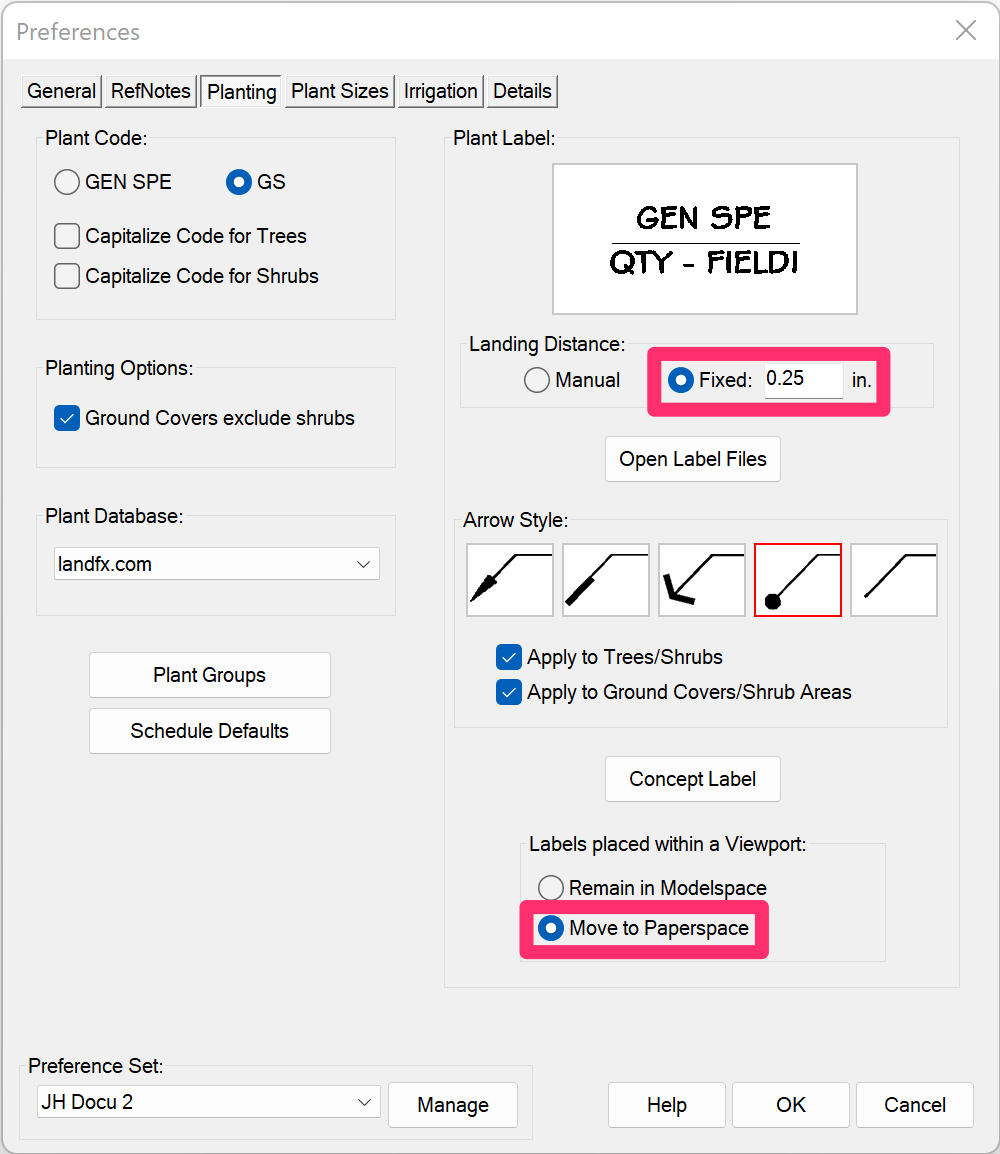 However, when the labels actually move into Paper Space, they do not have the extension line length you set. They appear in the same way as if you selected Manual for the Extension Line setting.
When you place them in Model Space, the labels are respecting the extension line length you set. However, when you select Move to Paperspace, the auto selection is not respected, and the extension lines revert back to the manual setting.
Cause
This setting is actually by design. If you move your plant labels to Paper Space, it's assumed that you need the extra leader length to pull them off the plan, and that you would not want to have to change the Preferences on other users just because you want this setting for one plan.
Solution
You'll simply need to make a decision on whether you want to label your plants in Model Space or Paper Space.
We find a good even split between those who prefer to label in Paper Space versus Model Space. We've found that using a manual extension doesn't detract from the organization of the drawing – as long as leader lines don't cross and the labels themselves line up.