Issue
You tried to place a Plant Schedule with the Spacing option selected for one or more of your plant types (example: Shrubs).
When you placed the Plant Schedule, it did not include a colum for the Spacing option for this plant type – even though you're positive that the option was selected when you placed the schedule.
Cause
This is a known issue we've seen occurring when the Spacing option is selected in the Plant Schedule default settings.
Solution
We are currently working to find a solution to this issue. For now, you can use the following workaround:
1. Open the Plant Schedule tool again.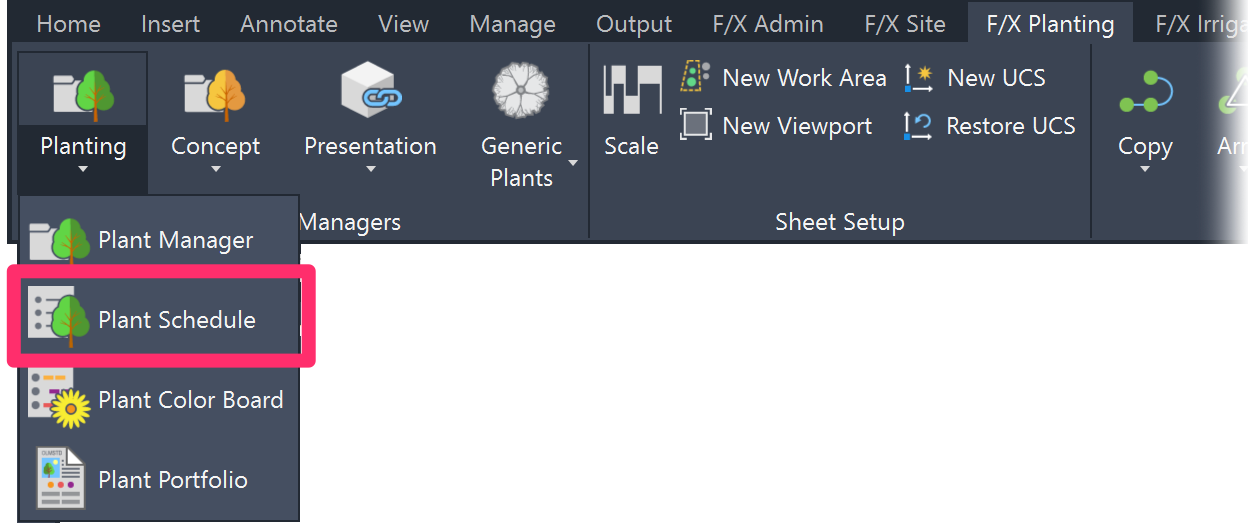 2. When asked Re-generate the existing schedule? click No.
3. In the Plant Schedule dialog box, uncheck the Spacing option for the plant type(s) for which you're trying to show the spacing.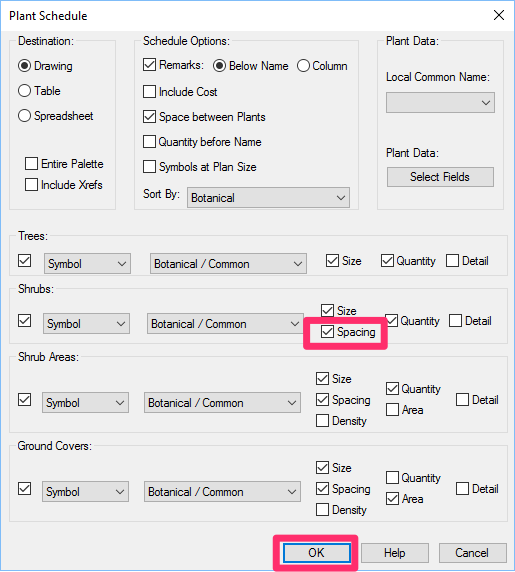 4. Select the Spacing option for that plant type again.
Click OK to place the schedule.
The Plant Schedule should now include the Spacing option for the plant type(s) where you've selected it.