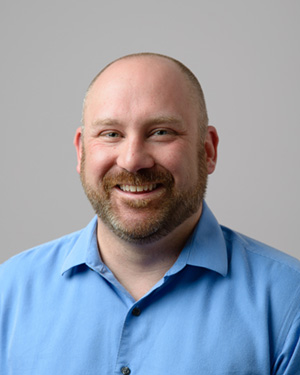 Dear Land F/X Customer,
The time has come for us to raise the prices of our software.
This is something I have been trying to avoid for some time, and I absolutely share your disdain at the prospect of receiving such a notification. Which is why I have taken the time to write this letter to you myself, to hopefully ease any feelings of discontent.
Even in the early days of creating this software – in a converted garage with my father – the goal was always to create quality software with impeccable service. My father was very much instrumental in stressing that the ability to call for support was imperative. He would often relate the story of a support service he used to call to learn AutoCAD, which would save him many hours of frustration in trying to figure things out on his own. As a landscape architect, he genuinely had his finger on the pulse of his profession. He knew that to make a successful software product, we would need to be open to technical support phone calls and incorporating user ideas.
This model has always been a great fit with me and my desire to make a truly quality product, backed by incredible support. As we have grown, however, the requirements to meet these demands have grown as well. As we have pushed beyond 4,000 users of the software, we are constantly in need of hiring more employees. Now that we're staffed at 17, even a single illness or vacation can bring an entire part of our company to a screeching halt.
In short, to continue to provide the quality of product and service that we always have, we need to adjust our prices. This has taken much thought and calculation.
The last time we raised renewal prices was fully 10 years ago. I have made great pains to ensure that this price increase will also stand the test of time.
The price increases, effective January 1, 2018, will be as such:
---
Licences

Irrigation F/X license: $2,995

Planting F/X license: $1,495 Design F/X license: $495 F/X CAD license: $1,995
Renewals

Irrigation F/X renewal: $600

Planting F/X renewal: $400 Design F/X renewal: $100 F/X CAD 1-year upgrade: $500 F/X CAD 2-4 year upgrade: $995
---
Certainly compared with other software costs, especially when considering the service and support we offer, I hope you will see that we truly have done our best to keep these prices as low as possible. We will still be able to offer unlimited technical support, even for the most advanced irrigation issues, for what amounts to a mere $50/month. On the planting side, we will be expanding the plant database and continuing to add many thousands of blocks of site amenities and construction details, all for just over $33/month.
In terms of F/X CAD, we will continue to be able to offer the latest AutoCAD engine – something Autodesk prices at $1,470/year with offshore support – yet as a perpetual license with full support, for only $500/year.
I realize that in some cases, this news may come at an inopportune time, and that many of you have scarcely contacted us for any support issues. I hear you, and my line is always open to hear your circumstances. But I need to ensure that someone will be here to help you when you need it, in the middle of a deadline, without any excuses that one of our technicians is sick or on vacation. I have every intention of remaining that solid rock of support for you, creating the best software you have ever used. I do hope you will find these price adjustments within reason.
Jeremiah Farmer
CEO Land F/X