Contact Us • Discuss • Download Example Trees


We are after the veritable holy grail of 3D graphics -- we want a tree that looks realistic and natural, yet has a small file size and processing impact. What this means, is we cannot render every pine needle, we must simplify its structure, in new and brilliant ways. By utilizing transparent textures, repetitive branch and leaf components, and so on, a realistic looking tree can have a file size of under 200kb, and be comprised of fewer than 2,000 total edges.
It is the quintessential combination of art and science, part graphics, part mathematics, some artistry, some engineering.


Some of the tricks we have found to be very successful, are to render the trunk and branches as 2D planes, and to continually strive to reduce the complexity of foliage structures. Download the example trees to get a better idea. The finished trees that most satisfy our quest for perfection tend to satisfy the following:


- file size less than 250k
- use no more than 3 or 4 materials
- edge count between 1,500 and 5,000
- between about 50 and 500 faces
Will we reject a 3D masterpiece of a tree that looks photo-realistic and has a file size of 2MB? Yes.
Is it possible to create a gorgeous tree without textures that is barely 60k and with 200 total edges? Absolutely. Is that easy, however? No. Our experience has been that once a tree design gets to about 150k, and under 5,000 edges, we declare it as a success and move on to the next tree. We can't spend too much time on any one tree.
We will take each entry, and place over a hundred of them into a test model. Among the things we are looking for:


- can one still freely Orbit about the model?
- does the tree look good from a bird's-eye perspective?
- when placed in massings and in front of buildings, is there enough realistic transparency through the tree?
- does the shadow look realistic, but yet not overtax SketchUp?
We will do our best to come up with some objective qualifications to assist us in determining the processing impact of each tree. But we will still keep the artistry alive, and have a panel of landscape architects assign a score of 1 to 10 to each tree. During the finals round, all the trees with a score of 10 will be judged against each other, eliminating one at a time until we have a winner!


All entries may be used in the Land F/X SketchUp Plugin available to all our users.
All entries may be uploaded to the Google Warehouse and retain your name on the credit along with Land F/X.
Entries Due August 31st, 2013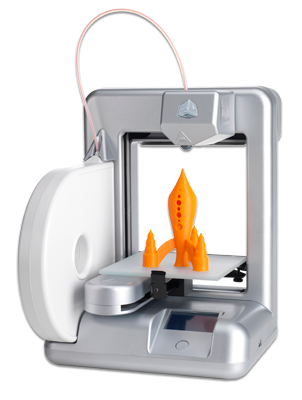 The winner will take home the Cubify Cube 3-D Printer!
This super cool little 3-D printer can be setup wireless,
print in 16 different colors, and can print objects sized up to 5.5" cubed.
Learn more about it from their website:
http://cubify.com/cube/index.aspx?tb_cube_learn