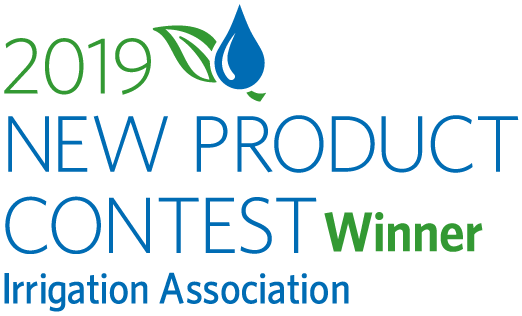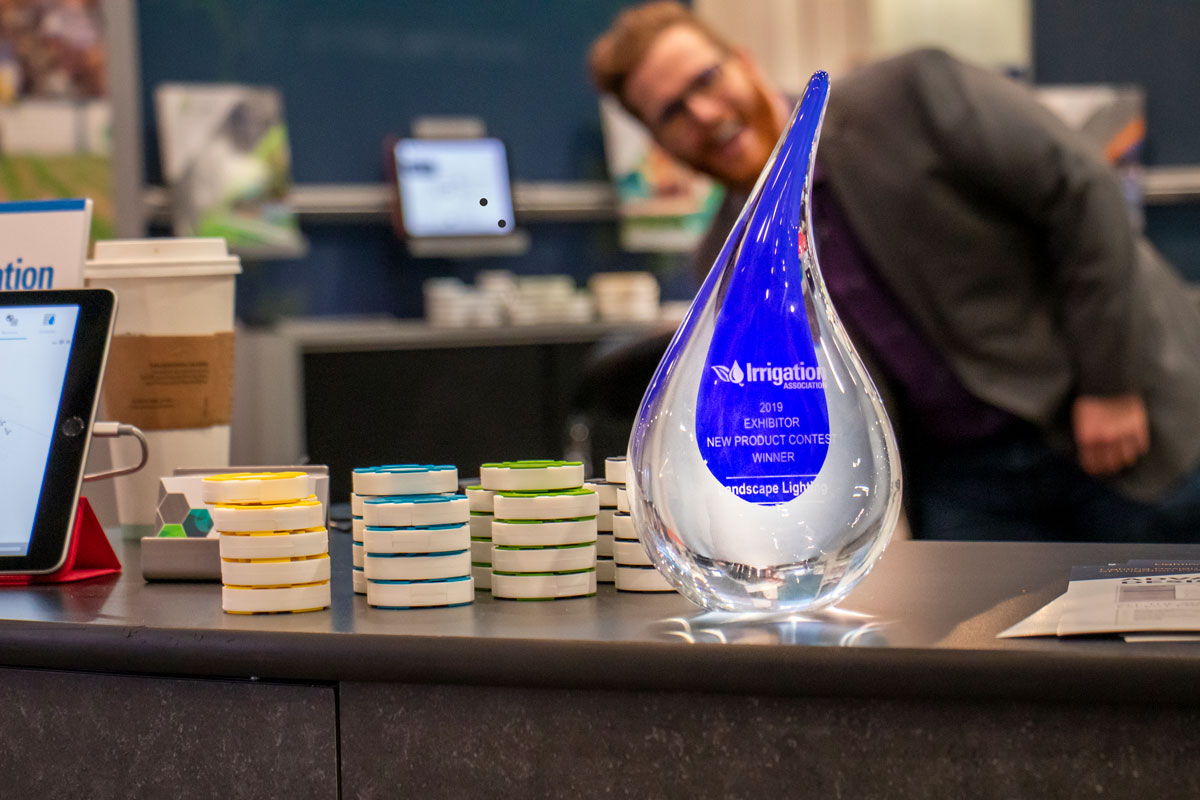 Land F/X support technician Mike Bennett sneaks into the background of the award photo shoot.
As always, the process began with research – lots of it. We needed to know everything possible about low-voltage lighting, from terminology to client expectations, industry standards, and upcoming trends. The goal was to include mapping light-throw, power souce and wiring data, automated calculations, and accurate manufacturer product information.
After many revisions and tests, the upgraded lighting module was finally ready for an early release date in August. Our users got it, tried it, and gave us feedback. To bring the product to a competitive state was still a long way off. In the weeks leadning up to the 2019 Irrigation Association (IA) tradeshow, there were more than a few late nights in the office.
Land F/X CEO and head developer Jeremiah Farmer presented the new lighting features to the IA New Product Contest panel ...
We knew we'd created something special.
There's no doubt how proud we are of everyone involved – it's an incredible achievement for our team. And thank you, of course, to IA for their recognition.
There's more to come for our lighting features, so keep giving us feedback and letting us know what you'd like to see developed next.
... and was delighted to accept the award.