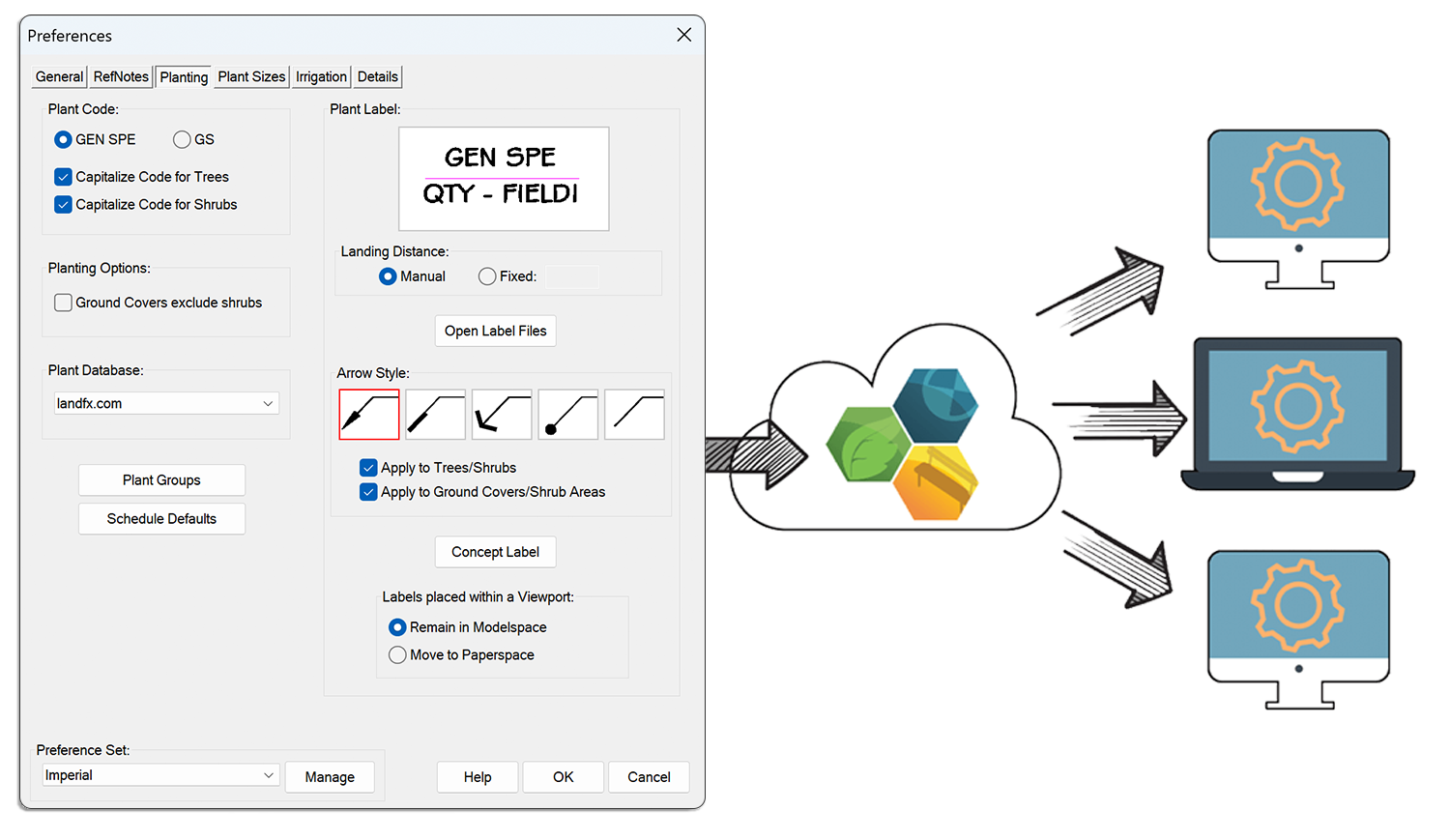 Easily add blocks
Don't see what you want in our cloud library of 10,000+ blocks? Easily add your own blocks to the library.
Smart Blocks
They're not just images – they're BIM-like objects embedded with data such as species, tree or shrub width, corresponding color and 3D symbols, and anything else you need. There is an incredible amount of pre-filled data, and you can customize how you need.
Plant Placement Tools
Copy along a path

Array Tools

Match Properties & Plant Mirror

Add Groundcovers

Plant Shotgun
Copy Along a Path
Instantly place duplicates at your exact spacing.
Label Plants
Automated
Customized
Groundcovers
It couldn't be simpler. And it's instant, automated, customizable, and accurate.
3D Connection
We've developed a seamless channel between CAD and 3D rendering. Included with your Planting F/X license, our 3D Connection maintains your exact plant palette, plant placements, and linework from CAD to SketchUp®, Revit®, or Rhino® – and back again.