Issue
You need to search for a program, such as the Snipping tool, in Windows 8.
Solution
To search for the Snipping tool in Windows 8, first right-click on your Start icon in the lower left corner of your screen (shown below).
The menu pictured to the right will open. Select Search.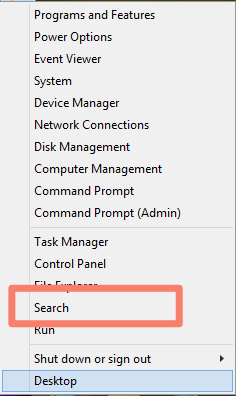 The search menu pictured to the left will open. Type your search term in the search box, and press Enter.