Issue
You saw an error message that The Wizard Was Interrupted during the Database Installation step when attempting to install a Land F/X plugin.
Did you receive this error message after entering your Support ID during the installation process? If so, here's the solution.
Cause
A problem with the MySQL database is preventing our software from installing.
Did you also see an error message to the effect of Could not access network location \Hewlett-Packard\\? If so, you'll need to delete a couple of items from the registry. You can then move on to the solution outlined below if needed.
Solution
To address this issue, you'll need to uninstall the F/X Server and F/X Workstation components, along with several MySQL applications, from your computer.
1. Open your Control Panel.
2.
Windows 10 Users
Select Programs and Features.
Windows 7 Users
Select Uninstall a Program under the Programs heading.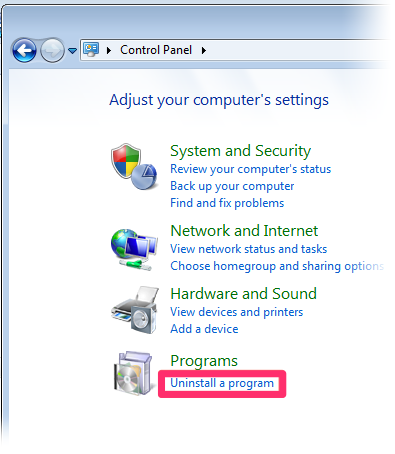 3. In the Uninstall or change a program dialog box, uninstall the following components by selecting them and clicking Uninstall:
F/X Server
F/X Workstation
MySQL Server
MySQL Connector/ODBC
Important: You may see several versions of MySQL Connector/ODBC, such as 5.1, 5.3, etc. Take care to uninstall all versions.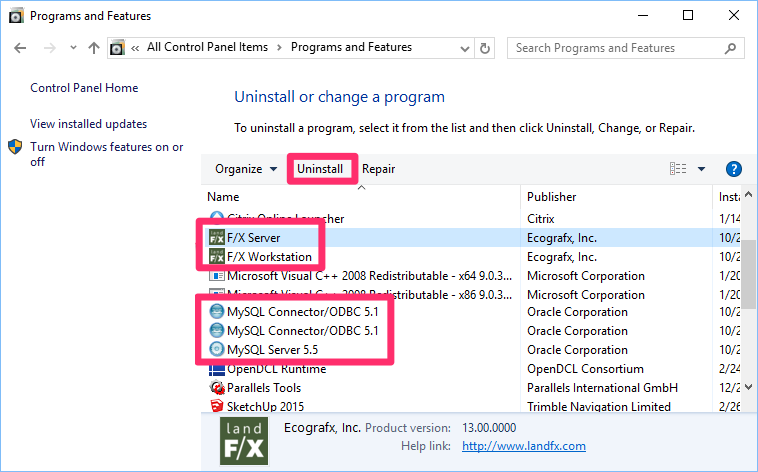 4. If you have a LandFX folder on your local C: drive, also delete that folder.
You should now be able to install without seeing the error message.
Still getting the error? Move on to the next step.
5. Open the File Explorer and type %temp% into the address box.
6. The Temp folder will open.
Organize the files by Date modified.
Locate the most recent file with the extension LOG.
7. Send us a technical support ticket that includes the following items:
This most recent log file as an attachment
An explanation that you received the Wizard was interrupted error immediately after the Database Installation screen while attempting to install the F/X Server component.
Our technical support team will use this log file to diagnose the issue and help you resolve it.