Issue
You attempted to send a schedule to MS Excel by selecting the Spreadsheet option in the Destination section of the schedule dialog box, but were unable to send the schedule to Excel.
This issue can apply to several types of Land F/X schedules, including:
Plant Schedules
Irrigation Schedules
Site schedules such as:

Reference Notes (RefNotes) Schedule
Site Amenity Schedule
Lighting Schedule
Concept Schedule
Zoning Schedule
Site Development Schedule
Grading Schedule
Cause
A computer virus or an issue with your computer's display driver may be preventing your schedules from exporting to a spreadsheet.
Solution
1. Check for viruses on your computer using the antivirus program of your choice.
2. You may also need to update your display driver. Open your Start menu, and type Device Manager in the search bar.
Select the Device Manager option from the menu.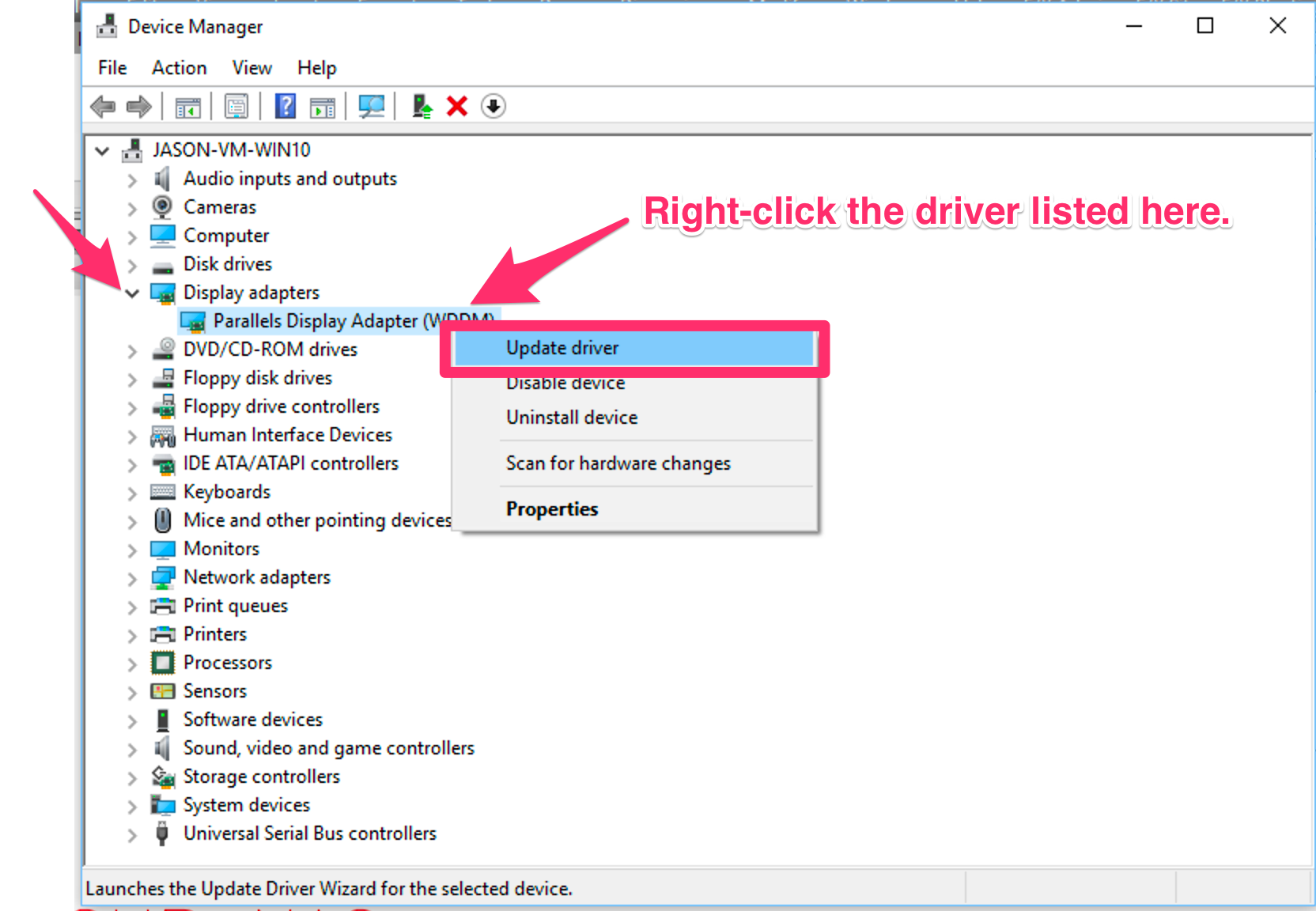 3. Expand the Display adapters entry in the Device Manager.
Right-click the display adapter listed (example: Parallels Display Adapter (WDDM), and select Update driver from the menu that opens.
4. Still unable to send a schedule to a spreadsheet? Send us a technical support ticket letting us know you're unable to send a schedule to a spreadsheet. Take care to include your drawing and Land F/X project in the ticket as described in the linked instructions.