This guide applies to:
The steps on this page are for installing Land F/X software (F/X Server and F/X Workatation) on a single computer that:
Has AutoCAD installed, or
Will have F/X CAD installed
and
Will not be accessing data or content from a central office server or shared online folder.
and
Will use our Local Data option.
Need to install F/X CAD?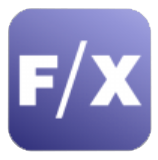 You'll be brought to the F/X CAD installation steps once you've installed Land F/X.
Do you need a Multi-User installation instead?
We generally recommend a Multi-User installation – especially in offices with multiple Land F/X users. Even if you are actually a single user (such as a sole proprietor), we still recommend a Multi-User installation, which will allow you to store your LandFX folder in a safe place and access it from additional computers such as a home computer or laptop. See our Multi-User, Local Data installation steps.
Are you sure you don't want Cloud Data?
These steps will install Local Data Land F/X on your computer. We recommend Cloud Data if you have a fast and reliable Internet connection. It's also a great option if you plan to work remotely or on a home computer or laptop. Cloud Data installation instructions
If you do not have a reliable Internet connection, we recommend completing the steps on this page to install Land F/X with Local Data.
Prerequisites
To complete this installation, you will need:
Your Land F/X Support ID*.
*You or your office will have received your Support ID in an email from Land F/X.
The location where you will be storing your LandFX folder.
This folder will contain all data associated with your Land F/X installation and projects. More information
A single office computer, home computer, or laptop that either:
Already has a compatible CAD engine and is not already configured to connect to Land F/X on a server, or
Will have F/X CAD installed on it and does not already have AutoCAD installed.
Land F/X is compatible with AutoCAD, F/X CAD, AutoCAD Civil 3D, AutoCAD Map 3D, or AutoCAD Architecture, version 2019 or newer.
Land F/X is not compatible with AutoCAD LT.
To be certain that you want to use Local Data
Step 2: Install Land F/X
2A. Go to your desktop, and locate the file setup_FXServer_singleuser.exe (or setup_FXServer_singleuser.exe.exe) if you saved it there. If you clicked the link directly, this file will likely be in your Downloads folder.
Double-click the setup_FXServer_singleuser.exe file and proceed through the installation steps, paying special attention to the screens pictured below.
2B. You may see the Welcome to the Prerequisites Setup Wizard screen pictured below to the left. If so, click Next, and then click Next on the screen that pops up (pictured below to the right) to begin the installation process.
If you have already installed Land F/X on this computer, you won't see these screens.
Step 4: Set up a backup system for Land F/X
It's extremely important to implement a good backup system for the Land F/X database.
See our article on backing up your Land F/X data.
What's next?
Our extensive Learning Resources section includes everything you need to know about our software, with resources ranging from instructional articles to short Power Tip videos, in-depth webinars, and more.