2019 Photo Contest
April 1 – April 30
Our annual Photo Contest gives us the chance to show off the best work designed with Land F/X. Submit your high-quality photos, along with any drawings, details, and renderings, for as many projects as you want. We can't wait to see them!
Submit a photo!
Vote for photos!
Falling Waters Landscape Inc.
First Place, 2018
The prizes
We know you're not just in it for the recognition. Read up on the loot!
Blackmagic Design Pocket Cinema Camera 4K
Get the power of cinema right to your hands with this impressive movie camera. Details & specs.
Nikon D7500 Digital SLR Camera
Get a leg up on the competition for next year's contest with this powerful camera! Prize includes a camera bag. Details & specs.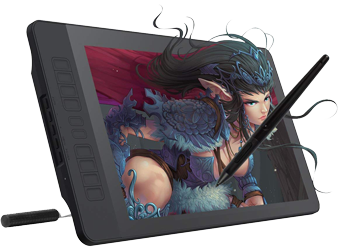 GAOMON Screen Drawing Tablet
With this tablet and stylus, create digital artwork painlessly GAOMON details.
Wheel of Cheese
This Wisconsin cheese is an everyday cheese with an out-of-this-world taste. Aged at least 9 months, this Wisconsin cheese has an enhanced flavor yet retains its creamy taste and springy texture.
What you need to know
How to submit
Fill out our form as completely as possible. You can submit as many project images as you want for the contest, but only one per submission. To submit another image, just fill out the form again.
Having trouble? Just email your entries to submissions@landfx.com, making sure to include your images and contact information.
What we're looking for
Projects that have been installed for one year or more.
Projects of all sizes and types – including residential, commercial, resorts, government or institutional sites – with eye-catching designs.
Images that show transitions between project phases.
Preferred submission packages will provide the full range of the project by including CAD drawings, 3D models, animations, and/or details, along with photos of the completed site.
Official rules
Entrants are required to have been Land F/X clients for at least one year.
No limit on image submissions.
One entry per image.
Submitted projects must be designed using Land F/X software.
By entering the photo contest, you are granting Land F/X permission to use your submissions on our website and in other promotional materials, including our annual brochure.
Prizes are non-transferable.
People's Choice Award voting: Anyone can vote – just create an account. We monitor for vote manipulation. Violators will be removed from the contest at our discretion.
Image requirements
Photo resolution: 5 to 8 megapixels minimum, 20 megapixels recommended.
Submissions must include credits for each photo or image, project name, and designer.
We will credit images with the name of the submitting firm by default. Any extra information will need to be provided clearly in the notes during submission.
Enter the contest
Fill out the entry form for each image you want to submit. You can include additional related materials such as DWGs and PDFs. Submit as many images as you want by completing additional forms. Entries will be accepted from April 1 through 30.
Read the Terms and Conditions.